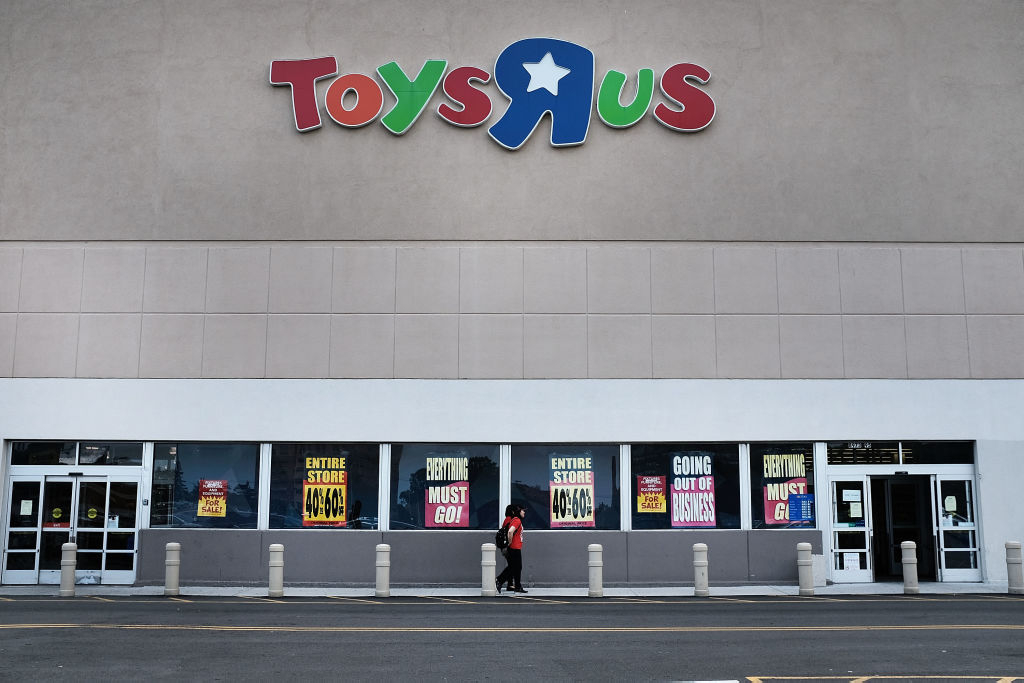 Today is Thursday, July 21. Here's what you can expect this week:
Five stories. This week, I'm covering a decent decline in gas prices, the opening salvo in the Elon Musk-Twitter trial over the broken-off acquisition, questionable store closures from Chipotle and Starbucks, a small but critical settlement from Uber over passengers with disabilities and more.
Other notable headlines to skim, including the return of Toys "R" Us, lawsuits against rental car company Hertz and Apple, various updates from Meta, Google, Netflix and more
A data snapshot of the stock market, including stock index prices.
This week in business history. This week in 1902, Willis Carrier invented the first air conditioner.
Editor's picks, including unionization at Medieval Times, a big uptick in car repossessions, a study on CEO pay, the Russian ties of one of America's biggest cannabis companies and more.
The weekly news quiz.
Average U.S. gas prices drop below $4.50 for first time since May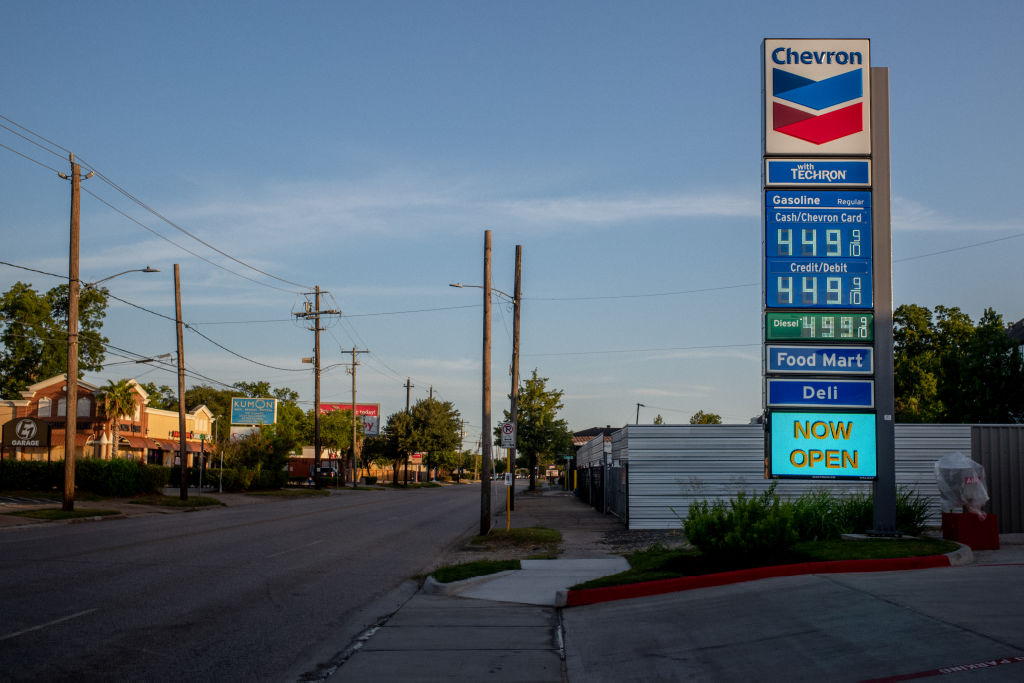 The story: Gas prices are finally showing signs of decline in the U.S. On Tuesday, the U.S. average retail price for a gallon of gas fell below $4.50 for the first time since May, according to Reuters.
Why you should care: The American economy runs on gas, so this decline in prices can only help businesses and families. Not to mention, lowering the price of gas could also help tamp down inflation.
Judge sets October trial date for Elon Musk-Twitter battle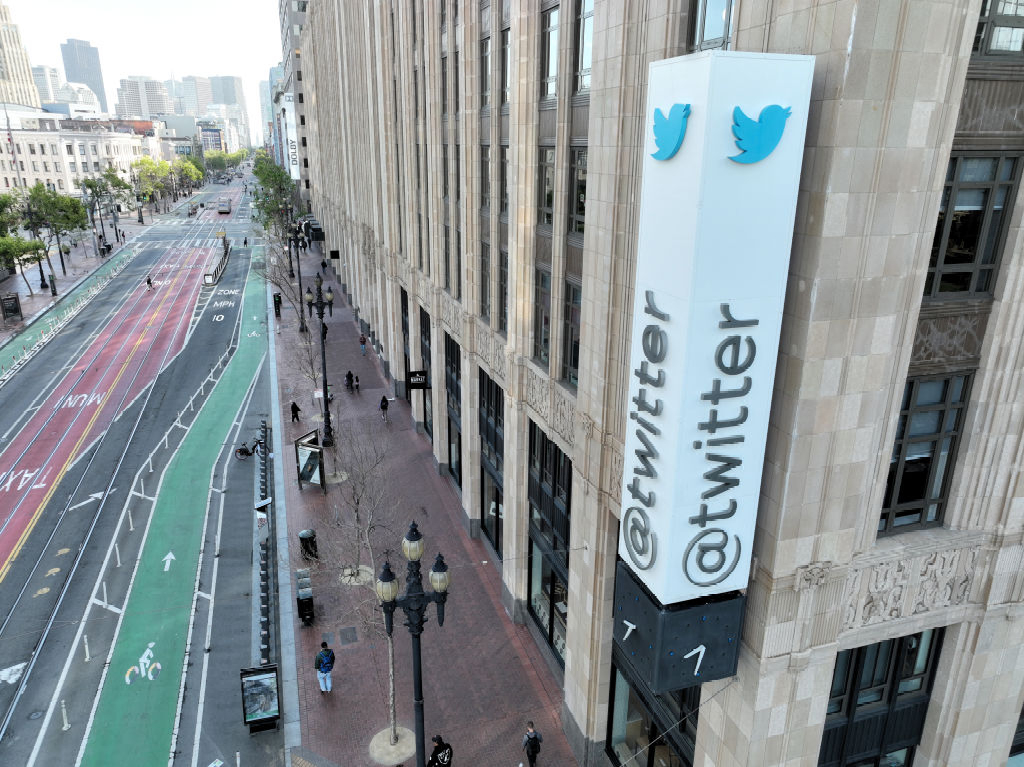 The story: Elon Musk and Twitter went to court this week over their botched $44 billion acquisition deal, according to CNN. Twitter had filed for an expedited trial in September, which Musk's team opposed. But Delaware Court of Chancery chancellor Kathaleen St. Jude McCormick ruled mostly in favor of Twitter on Tuesday and set a five-day trial in October.
Why you should care: If this first court battle is any indication, Twitter and Elon Musk are in for some messy litigation, but the stakes couldn't be higher for either side. For Twitter, every day this deal remains in limbo and uncertainty makes operating the company more difficult, win or lose. For Musk, he's likely to face a court-enforced acquisition or a $1 billion breakup fee for terminating the deal, unless the judge buys his arguments and allows him to walk away unscathed.
Related reading: Judge in Twitter v. Musk once made rare ruling: ordering a deal to close
Chipotle, Starbucks engage in questionable store closures amid unionization campaigns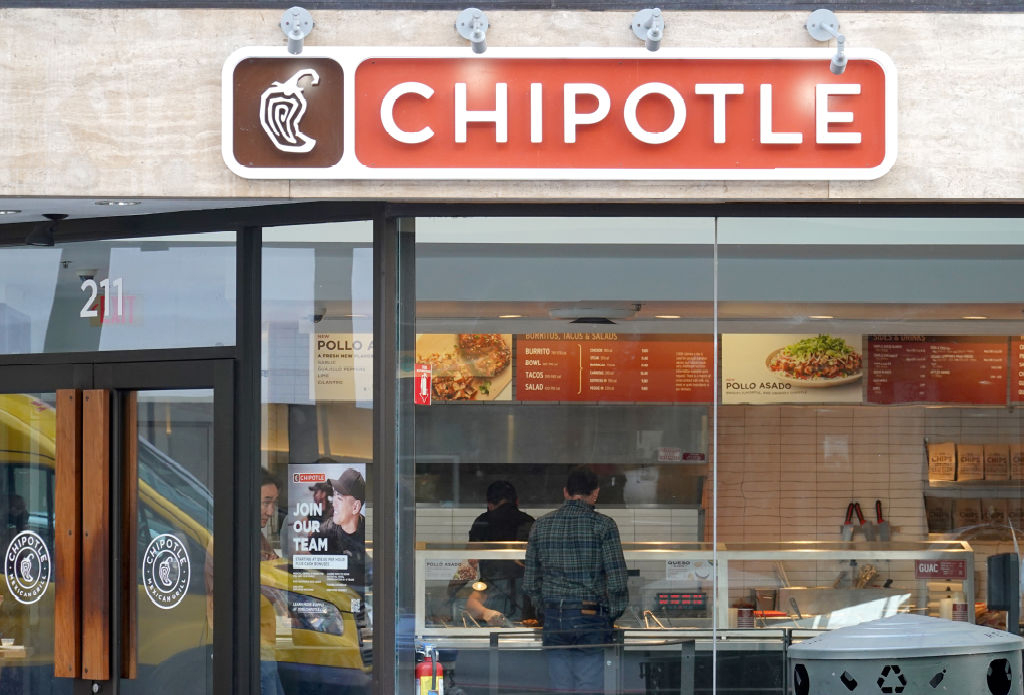 The story: Chipotle and Starbucks faced accusations of union busting this week after they announced closures at stores engaged in union activity. In Augusta, Maine, Chipotle announced the closure of a store that had filed for a union election in what would have been a first for Chipotle, according to CBS News. Across the country in Seattle, Starbucks announced the closure of five stores, citing increases in crime, even though most of the locations saw no increase in crime and two of the stores were unionized, MYNorthwest reports. Both companies denied closing the stores in response to employee organizing.
Why you should care: Whatever your thoughts on unions, organizing is a constitutionally protected right and these two companies seem to be making a mockery of that right by coming up with legally valid reasons for closing their stores. But if it looks like a duck and quacks like a duck, isn't it much more likely that Starbucks and Chipotle just don't want their workers unionized and are taking steps to close stores with organizing employees? The companies say no but the workers say yes; the big problem for workers is the companies have all the power.
New Jersey Amazon warehouse worker dies during Prime Day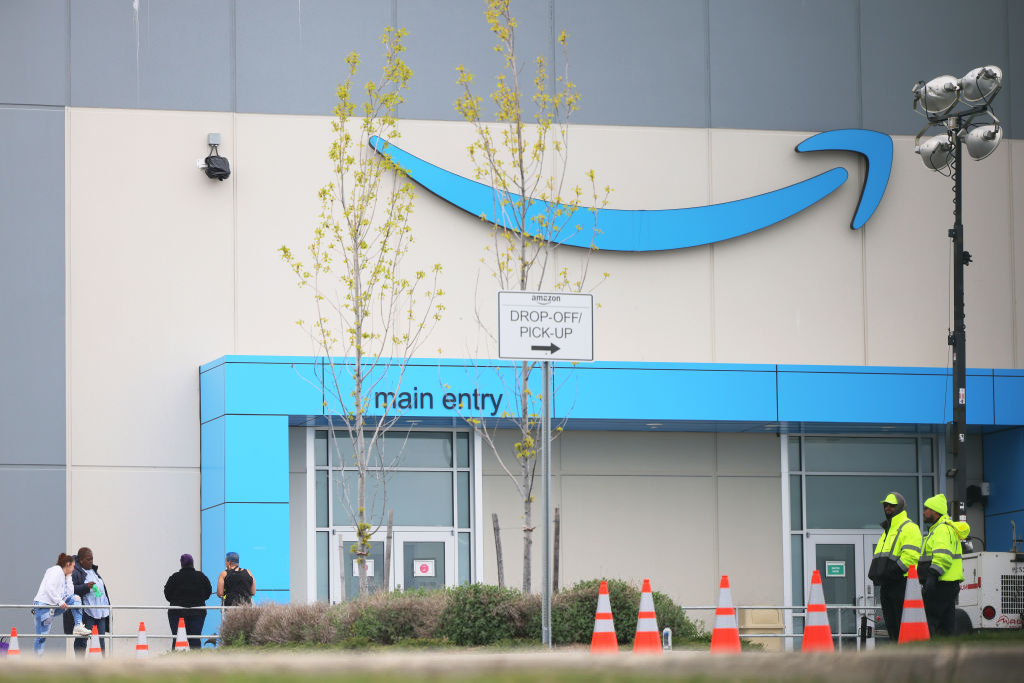 The story: An Amazon warehouse worker in New Jersey died on July 13, Amazon's Prime Day, prompting an investigation from the federal Occupation Safety and Health Administration, according to Gothamist.
Why you should care: This story is minor in the grand scheme but it contains an important reminder: Convenience can literally kill. Amazon Prime, especially its two-day delivery, is ultimately a service powered by tens of thousands of humans in warehouses across the country. And when the pressure to deliver was at its highest, on the most recent Prime Day, one of those humans died trying to deliver. It's something we should all sleep on next time we think about shopping on Prime Day or having something delivered in two days that we won't immediately need.
Related reading: U.S. online sales during Amazon's Prime Day jump to $12 billion- report
Uber pays $2.2 million settlement for overcharging passengers with disabilities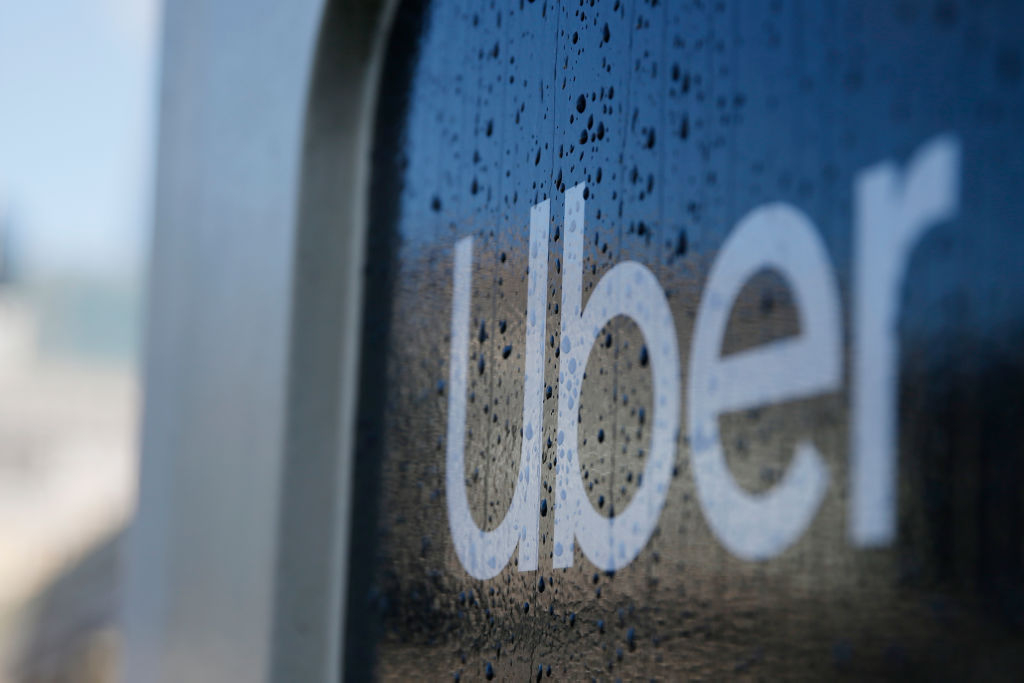 The story: The Department of Justice said Monday that Uber had agreed to pay $2.2 million to settle a lawsuit that accused the company of violating the Americans with Disabilities Act by charging wait-time fees for passengers with disabilities, according to CBS News. Around $1.7 million will go toward refunds for 1,159 Uber riders who complained about the fee, and another $500,000 will go to customers who reported the fee to the DOJ, with some 65,000 passengers expected to get some money.
Why you should care: The irony is so thick here. Rideshare services like Uber promised affordable accessibility as a part of their pitch, you know, something like being in a wheelchair makes using public transportation difficult, but Uber's service can help! But when Uber implemented its wait-time fees in April 2016, it apparently forgot that blind people or those in wheelchairs would need more time to get to their ride.
Other notable headlines
The stock market snapshot
As of Wednesday at the market close, here were the prices of six of the major U.S. stock indices, according to CNBC:
S&P 500: $3959.90 (Last week: $3801.78)
S&P 100: $1811.83 (Last week: $1738.89)
Nasdaq: $11897.65 (Last week: $11247.58)
Nasdaq-100: $12439.68 (Last week: $11728.53)
Dow Jones Industrial Average: $31874.84 (Last week: $30772.79)
Russell 2000: $1827.95 (Last week: $1726.04)
This week in business history: Willis Carrier invents first air conditioner
On July 17, 1902, Willis Carrier created the first air conditioner in Buffalo, New York, according to 6sqft.
Around that time, the young engineer was working on a problem for a printing house in Brooklyn in New York City. The humid air from the hot weather was morphing the paper used for printing, messing up the colors and causing the ink to not dry.
But inspiration reportedly struck Carrier while he was walking through fog in a Pittsburgh train station. He realized that cooling the air was a matter of getting rid of the humidity, which could be done by producing artificial fog.
The Brooklyn printing house would go on to install the system Carrier had prototyped in Buffalo, creating the first modern air conditioning system, which controlled temperatures, humidity, air circulation and ventilation.
Today, the Carrier Corporation, formed in 1915 to sell air conditioning systems, employs thousands of people and reports billions in revenue. But beyond one company, air conditioning allows all kinds of businesses and people to survive climates that might otherwise be unlivable. (One need look no further than the dangerous heat wave gripping large swaths of the U.S.)
Editor's picks
Under the radar
Just because it doesn't make the front page doesn't mean it's not important. Here are some interesting under-the-radar stories.
The used car market may be reaching a tipping point as more consumers default on their auto loans; subprime repossessions are up 11% since 2020. [CBS News]
The workers at Medieval Times, the dinner and medieval show, in Lyndhurst, New Jersey, have caught the unionizing bug, voting last Friday to unionize. [The New York Times]
You might want to skip the Skittles next time you're at the movies: A class-action lawsuit filed last Thursday said the rainbow-colored candy contains too much titanium dioxide, a known toxin. [Reuters]
Study finds
A survey of more than 1,500 small businesses from Goldman Sachs found nearly 90% of owners said they were adversely affected by current economic trends and 93% of owners feared a recession. [CBS News]
The 2022 AFL-CIO Executive Paywatch Report found CEOs at S&P 500 companies received an 18% pay bump on average. That's 324 times the median worker's pay at the same companies. [CNN]
Primerica polled nearly 1,400 middle-class Americans with earnings between $30,000 and $100,000. Around 75% said their earnings were not enough to cover their costs of living. [CBS News]
Interesting reads
Marijuana, cannabis, ganja, weed, whatever you call it, it's obviously a burgeoning business in the U.S. But one of the biggest American cannabis companies, Curaleaf, is under the microscope for what seems to be deeper ties to Russia than it might like known. [The Guardian]
Do you ever find yourself clicking around a website or app looking for something that seemingly can't be found and at the same time seeing stuff you're not interested in? That's no accident, or in tech parlance, the so-called "dark patterns" tricking users are a feature, not a bug. [CNN]
News quiz
How closely were you reading? Test out your knowledge with this quick news quiz and scroll up or check next week's newsletter for the answers.
Elon Musk and Twitter are set for a five-day trial in __________ over their failed $44 billion acquisition deal.
Chipotle closed a store in _________, Maine, shortly after the store's workers had filed for a union election.
Uber agreed this week to pay $2.2 million to settle a lawsuit from the Department of Justice that accused the company of violating which famous American law?
As Americans feel the pinch of inflation, many are falling behind on car payments. Since 2020, subprime repossessions have gone up ________.
The 2022 AFL-CIO Executive Paywatch Report found CEOs at S&P 500 companies received an average pay bump of _______.
Last week's answers: 1) The acquisition agreement between Elon Musk and Twitter included a breakup fee of $1 billion, in case either party did something that derailed the deal. 2) The Guardian published investigative reporting this week on Uber's aggressive expansion in the mid-2010s thanks to a leak of over 124,000 confidential company documents. 3) Ramesh "Sunny" Balwani, the former Theranos COO, was convicted of defrauding both investors and, notably, patients. 4) The Las Vegas Raiders were the team responsible for hiring the first Black female president in the NFL, Sandra Douglass Morgan. 5) The survey published last week by Bankrate, a personal finance company, found that around 79% of American travelers experienced at least one "travel-related problem" in 2022.
Thanks for joining me this week. For weekly business news delivered to your inbox every Thursday, subscribe to the Business Beat. See past issues here.