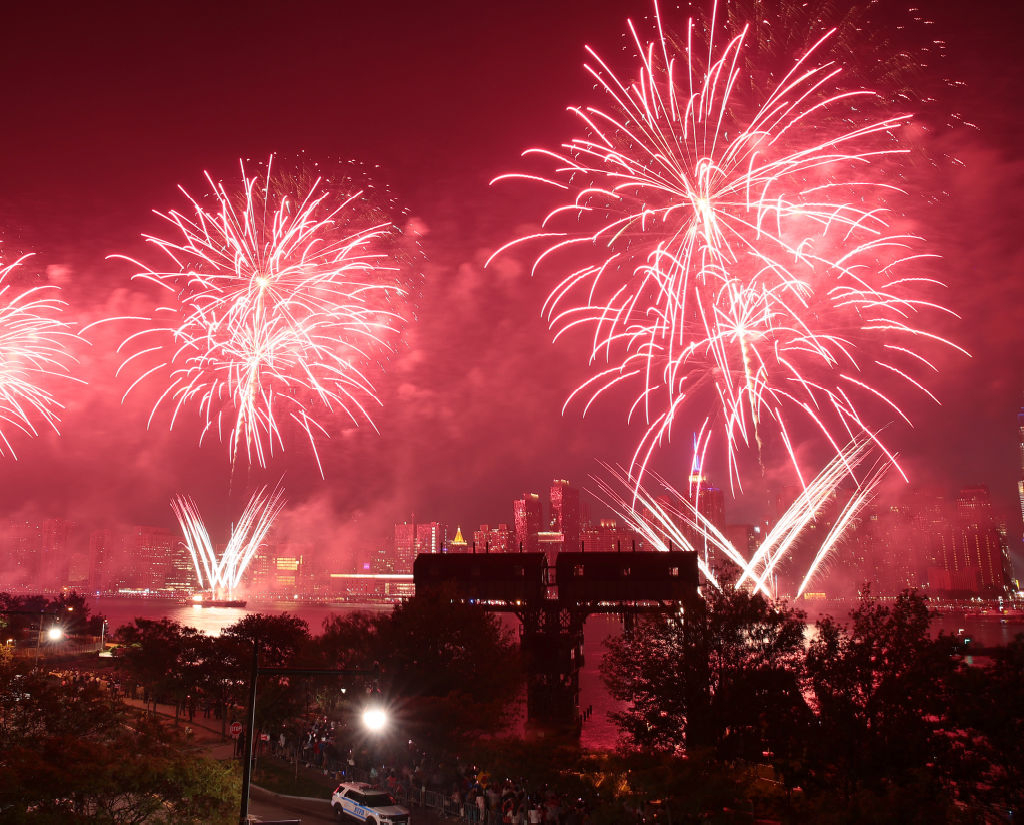 Today is Thursday, June 30. Here's what you can expect this week:
Four stories. This week, I'm covering the fallout for business from the Roe v. Wade decision, a massive fine and ethics scandal at top auditing firm Ernst & Young and more.
Other notable headlines to skim, including what you can expect to pay more for to celebrate the Fourth of July, cratering consumer confidence amid inflation and more.
Headlines on the Russian invasion of Ukraine.
The Elon Musk-date.
A data snapshot of the stock market, including stock index prices.
This week in business history. This week in 1974, the very first barcode was scanned to complete a transaction.
Editor's picks, including a lawsuit against Costco over its $4.99 rotisserie chicken and more.
The weekly news quiz.
Roe v. Wade decision sends companies scrambling to offer benefits, limit contraceptive sales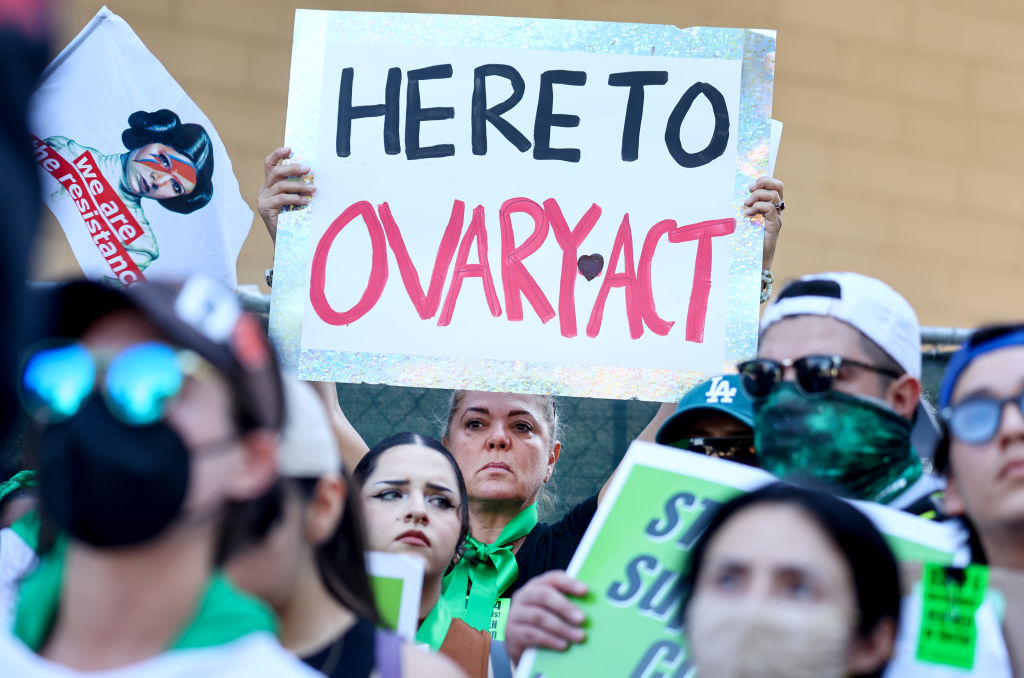 The story: On Friday, the Supreme Court overturned Roe v. Wade, which guaranteed the right to an abortion, triggering multiple state laws that ban the procedure.
Why you should care: The fallout from the decision was swift for companies.
Multiple retailers, including CVS, Rite Aid and Amazon, were forced to limit sales of so-called morning-after pills; online pharmacy Wisp saw a 3,000% rise in sales of the emergency contraceptive, according to CBS News. (CVS has since lifted its ban.) The decision put pressure on social media too, with Facebook and Instagram blocking posts offering abortion pills, saying the posts violate a policy around pharmaceuticals, according to The Verge.
The decision also prompted dozens of companies to announce policies that will cover travel costs for employees seeking an abortion, according to CNN.
Related reading: Majority of Americans disapprove of SCOTUS Roe v. Wade reversal, poll shows
Ernst & Young fined $100m after employees cheated on CPA ethics exams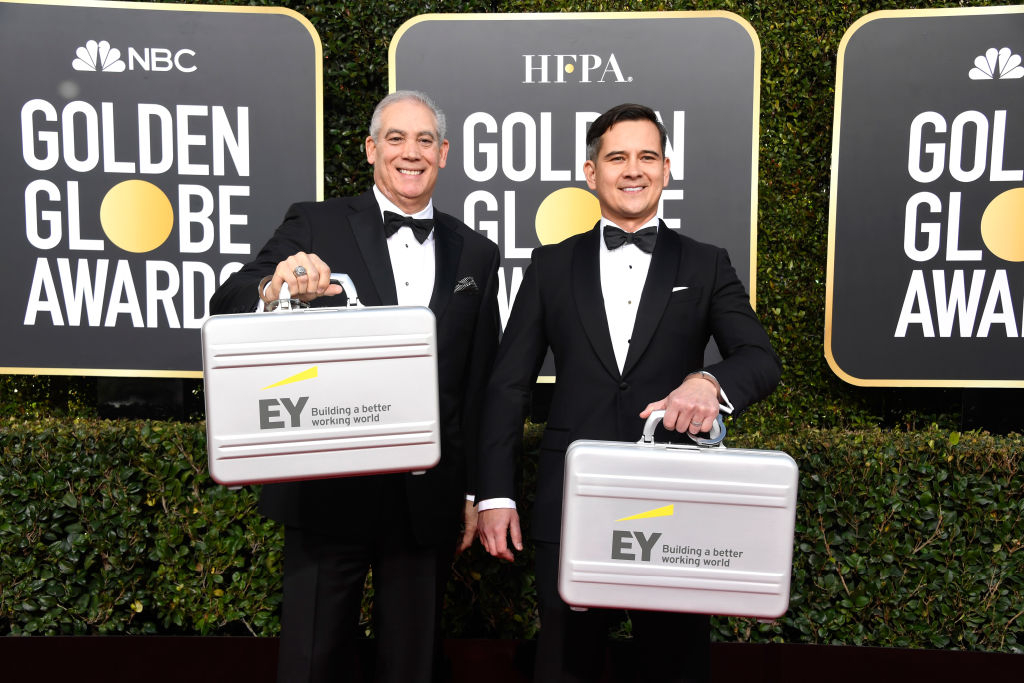 The story: Ernst & Young, one of the Big Four global accounting firms, paid a record $100 million penalty on Tuesday to settle charges from the Securities and Exchange Commission after dozens of employees cheated on ethics exams required to obtain and maintain Certified Public Accountant (CPA) licenses, according to The Guardian. The company was also accused of misleading investigators and withholding evidence from investigators looking into the cheating.
Why you should care: Ernst & Young is responsible for ensuring the world's biggest companies don't cheat on their financial statements but the company couldn't even keep its own house clean. Gurbir Grewal, the SEC's enforcement director, said it best: "It's simply outrageous that the very professionals responsible for catching cheating by clients cheated on ethics exams of all things. And it's equally shocking that Ernst & Young hindered our investigation of this misconduct."
J.D. Power study finds new cars at worst quality in 36 years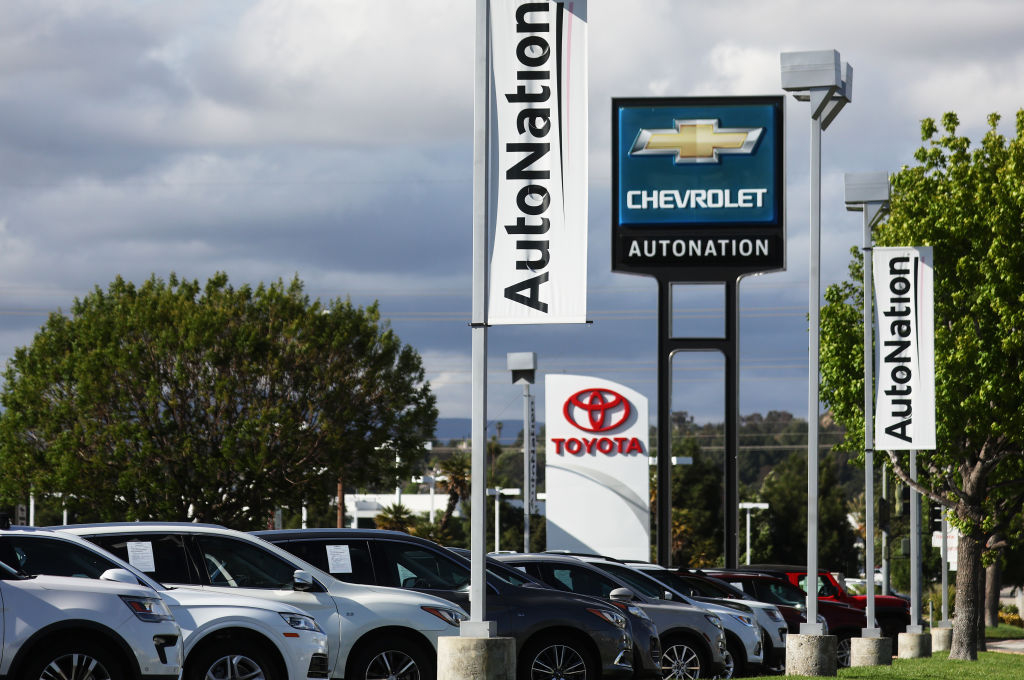 The story: The 2022 Initial Quality Study from J.D. Power, the automotive and consumer research firm, found that new car quality is at its worst since 1986, when J.D. Power first began its annual car quality study, according to Road & Track. The study is based on more than 80,000 responses from customers within 90 days of purchasing their new vehicles.
Why you should care: Cars were already expensive and hard to come by amid the global semiconductor shortage and rise in manufacturing and shipping costs. Now, buyers will pay a premium for a new vehicle whose quality is 11% worse in 2022, according to the study. Given how essential the automotive industry is to the U.S. economy, that's bad news for everyone.
Amtrak train derails in Missouri after hitting dump truck, killing 4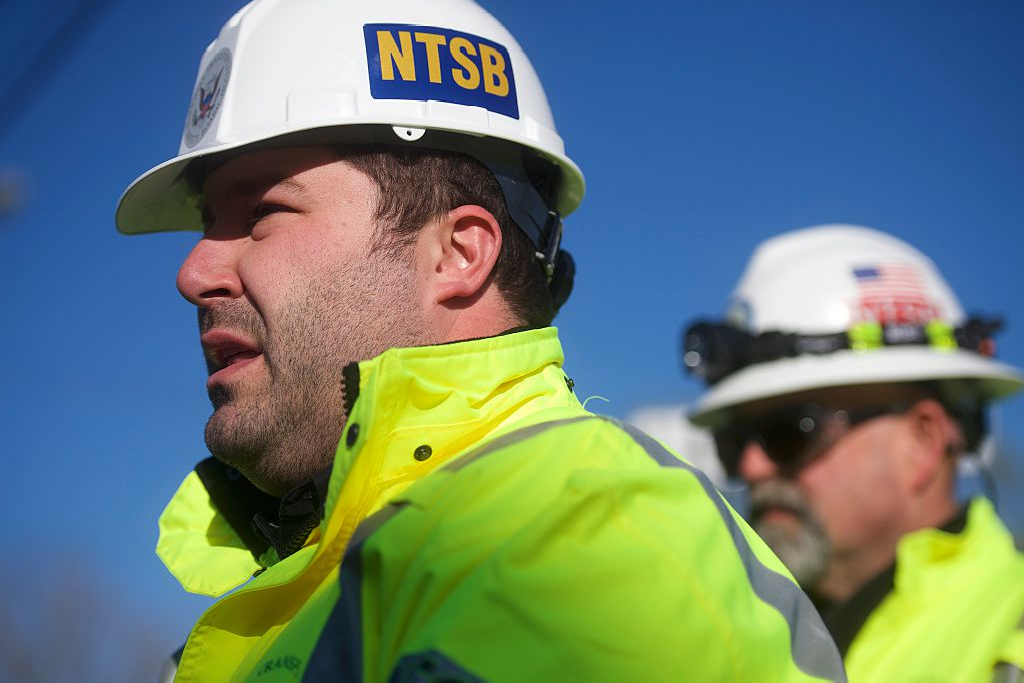 The story: An Amtrak train en route from Los Angeles to Chicago derailed Monday after colliding with a dump truck in an uncontrolled public crossing in Mendon, Missouri, ultimately leaving four passengers dead and dozens injured, according to ABC News. Eight passenger cars and two locomotives derailed in the crash, Amtrak said.
Why you should care: For the small picture, this accident killed four people and injured dozens more, and nothing Amtrak says or does will repair that loss. In the big picture, the U.S. constantly dances around the expansion of rail — rail is responsible for nearly 28% of freight in the U.S. — and these tragic incidents make the conversation more difficult regardless of whether Amtrak was at fault or not.
Related reading:
Other notable headlines
The Russian invasion of Ukraine
Elon Musk-date
The stock market snapshot
As of Wednesday at the market close, here were the prices of six of the major U.S. stock indices, according to CNBC:
S&P 500: $3818.83 (Last week: $3759.89)
S&P 100: $1743.44 (Last week: $1718.17)
Nasdaq: $11177.89 (Last week: $11053.08)
Nasdaq-100: $11658.26 (Last week: $11527.71)
Dow Jones Industrial Average: $31029.31 (Last week: $30483.13)
Russell 2000: $1719.37 (Last week: $1690.28)
This week in business history: First-ever purchase made with a barcode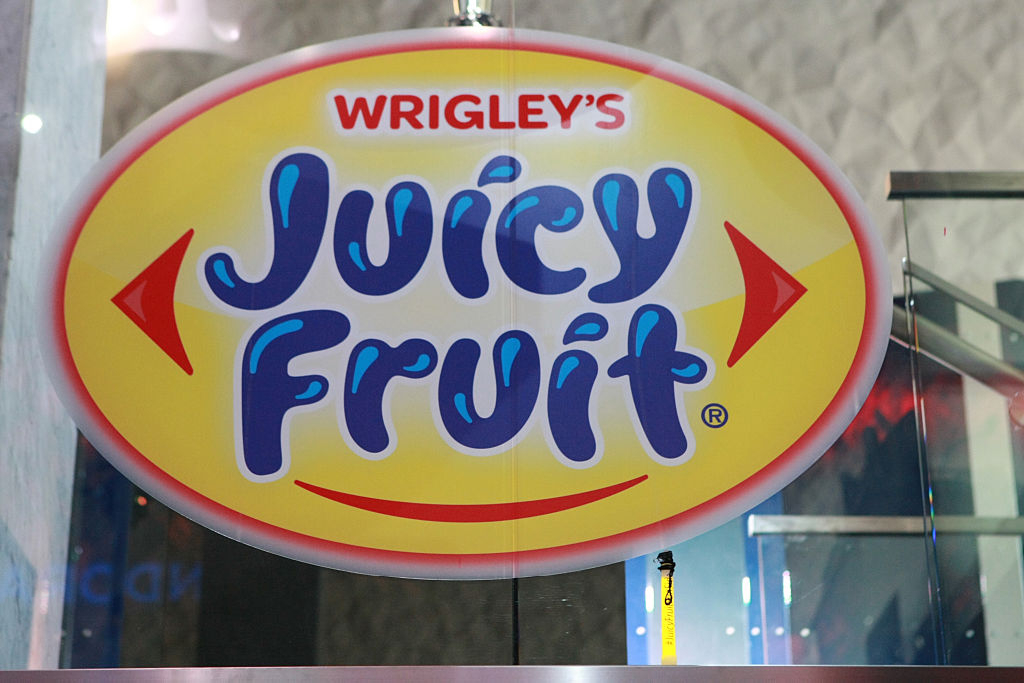 On June 26, 1974, the very first Universal Product Code, known as the barcode, was scanned at checkout at the Marsh Supermarket in Troy, Ohio, for a pack of Wrigley's Juicy Fruit gum, according to Smithsonian Magazine.
The invention of the barcode would go on to transform retail, making stocktaking and checking out customers much simpler and exponentially faster.
Editor's picks
Under the radar
Just because it doesn't make the front page doesn't mean it's not important. Here are some interesting under-the-radar stories.
Costco has been selling rotisserie chickens for $4.99 for over a decade. But now two shareholders are suing the retailer, claiming the company broke animal welfare laws and so breached its fiduciary duties to shareholders in its efforts to maintain the price of its key loss leader. [CNN]
As more workers worked from home and moved around amid the COVID-19 pandemic, Airbnb reaped the rewards. But with more people renting, more people were throwing wild parties, much to the chagrin of hosts. To address the concerns, Airbnb temporarily banned all parties and event listings across its platforms globally. Now, as of Tuesday, Airbnb's made that ban permanent. [The Street]
Interesting reads
As prices rise, Americans' wallets get lighter. To be truthful, there's not much any one person can do to minimize the damage besides spending less, which isn't realistic for many. But that doesn't mean there's nothing people can do to protect their money amid inflation and a potential recession. [CNN]
News quiz
How closely were you reading? Test out your knowledge with this quick news quiz and scroll up or check next week's newsletter for the answers.
In the aftermath of the Supreme Court's decision to overturn Roe v. Wade, online pharmacy Wisp saw a ________% uptick in sales of emergency contraceptives.
Top auditing firm Ernst & Young paid a $100 million fine to the SEC this week after dozens of employees cheated on CPA ______ exams.
A J.D. Power study on the quality of new vehicles in 2022 found that new cars were ______% worse than the previous year.
The Consumer Confidence Index hit a _______ low in June amid ongoing inflation.
In 1974, the first-ever barcode was scanned at an Ohio grocery store to purchase which product?
Last week's answers: 1) Drivers for Uber and Lyft filed an antitrust lawsuit against their companies last week. 2) The Apple retail store union organizers in Maryland are calling themselves AppleCORE. 3) Former Theranos COO Ramesh "Sunny" Balwani faces 12 total counts of fraud. 4) In June 1970, Penn Central Transportation Company declared what was then the largest bankruptcy in U.S. history. 5) A new study found Medicare could have saved nearly $4 billion in 2020 by purchasing generic drugs at the same prices as Mark Cuban's online pharmacy, Cost Plus Drug Company.
Thanks for joining me this week and happy Fourth of July. For weekly business news delivered to your inbox every Thursday, subscribe to the Business Beat. See past issues here.