Today is Thursday, June 16. Here's what you can expect this week:
Six stories. This week, the top five stories are covering different angles of the ongoing economic difficulties, including the Fed's big rate hike, inflation, the S&P 500's bear market, gas prices and the crash in crypto prices. I'm also covering a wild story about a Google engineer who believes an artificial intelligence made by the company is sentient. ("I'm sorry, Dave, I'm afraid I can't do that," anyone?)
Other notable headlines to skim, including a shortage of Sriracha hot sauce, a recall of 3.3 million vehicles from Ford, Netflix's upcoming "Squid Game"-inspired reality show and more.
Headlines on the Russian invasion of Ukraine.
The Elon Musk-date, including Musk's first Twitter town hall and more.
A data snapshot of the stock market, including stock index prices.
This week in business history. This week in 1844, Charles Goodyear received a patent for vulcanized rubber.
Editor's picks, including an analysis of the impact of cannabis retail stores in Sacramento, California, a report on the presence of microplastics in Antarctica, a survey of nearly 12,000 journalists on the state of the industry and more.
The weekly news quiz.
Fed announces biggest rate hike since 1994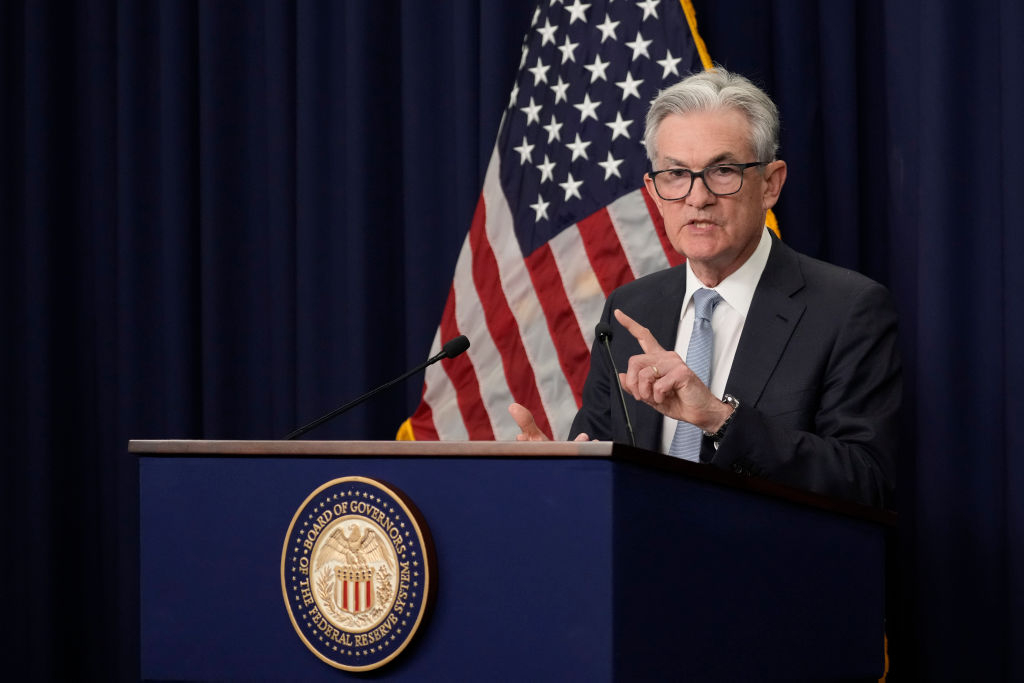 The story: The Federal Reserve raised its benchmark interest rates by three-quarters of a percentage point on Wednesday amid record inflation, according to CNN. It was the largest hike since 1994,
Why you should care: This move, one of the most aggressive in decades after years of low interest rates, shows the Fed is committed to slowing down the economy to bring down and stabilize prices. But that means cars, homes and borrowing money in general just got more expensive.
Inflation reaches record levels in May, tamping down spending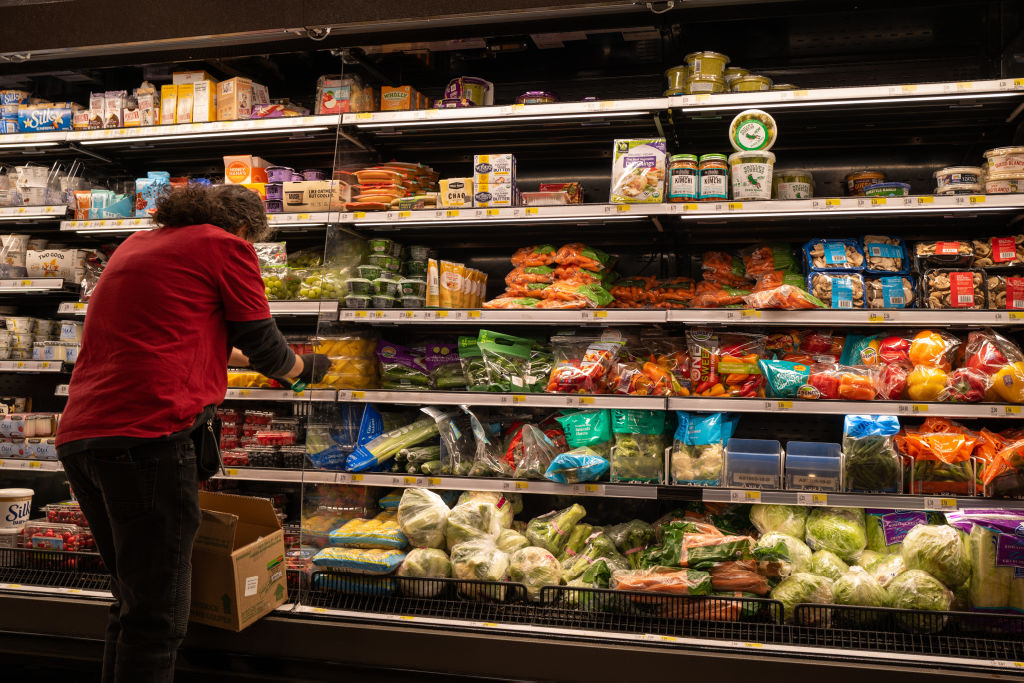 The story: The Consumer Price Index rose 8.6% in May from a year ago, the biggest jump since December 1981, according to CNBC. Excluding food and energy, prices rose 6%, and shelter costs rose at the fastest 12-month pace in 31 years. Wholesale prices also rose 10.8% in May, almost a record for U.S. producers, putting additional pressure on food prices.
Why you should care: Broad-based inflation affects everyone's ability to buy anything. This means every dollar people earn is worth less than it was last year, meaning they buy fewer groceries and less gas. For one example, U.S. retail sales have already slowed amid high prices, a bad sign when consumer spending is a key driver of the economy. In short, inflation hits every pocketbook in the economy from suppliers to consumers.
Related reading:
S&P 500 enters bear market, signaling potential recession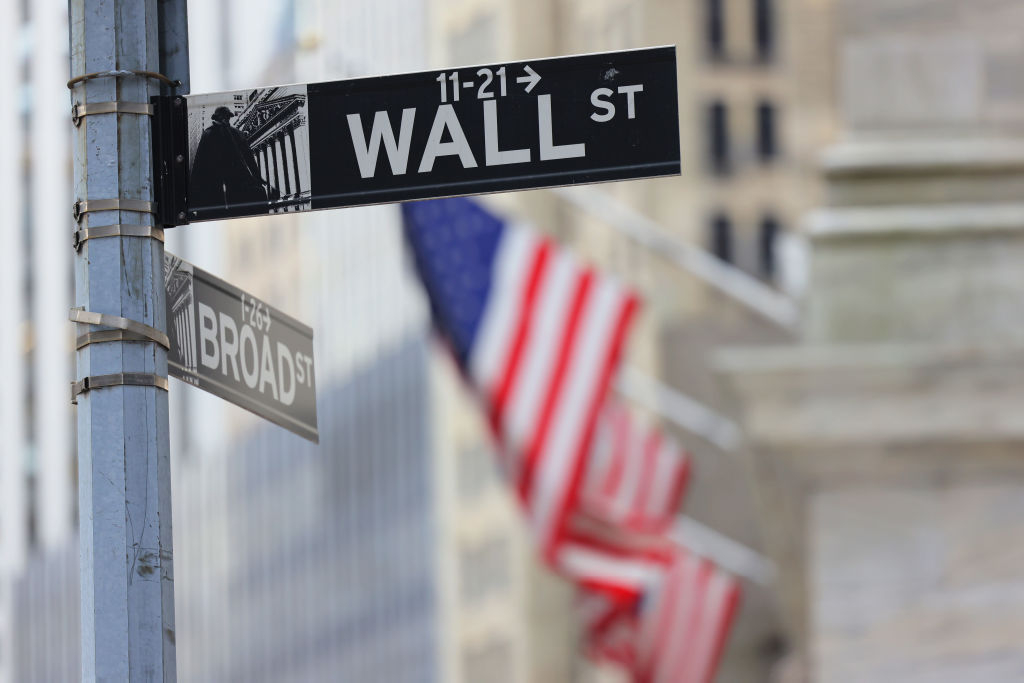 The story: The S&P 500 dropped into bear territory Monday, having dropped over 20% from its most recent high, according to NPR. Steep inflation seemingly has investors running scared amid concerns about rate hikes from the Federal Reserve. The index closed at $3,789.99 on Wednesday.
Why you should care: As investors sell stocks and drive prices down, companies lose money, and as companies lose money, they often dial back hiring, building and investing. Even though a bear market doesn't guarantee a recession, it creates conditions that limit economic growth. That, plus inflation, ongoing interest rate hikes and high gas prices, are putting a lot of pressure on growth and there's no way to know it's too late until the economy has hit recession territory.
Gas prices average over $5 nationwide for the first time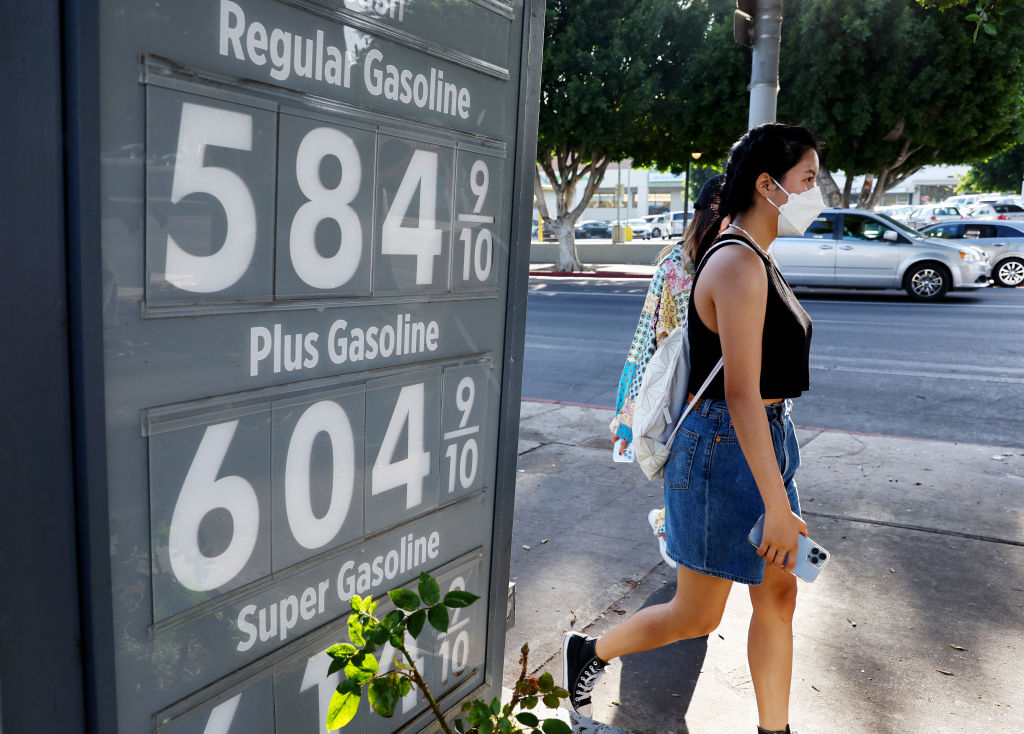 The story: U.S. gas prices hit a nationwide average of $5 for the first time on Saturday amid increased demand and a dearth of oil supplies as a result of the war in Ukraine, according to CNBC.
Why you should care: With prices expected to continue into the summer, Americans are paying more for gas than ever before, with typical households spending around $160 more on gas today than they did a year ago, according to the chief economist at Moody's Analytics. Few commodities strike at the heart of the economy like gasoline, which allows workers to commute to jobs and transportation industries to flourish. Every extra cent they pay in gas costs is another cent they won't, or worse can't, spend on something they need, whether that's rent and groceries for consumers or investments in workers and capital for businesses. For the moment, drivers are absorbing the costs, but they can only handle the additional costs for so long before serious, long-term damage starts to set in.
Related reading:
Coinbase lays off around 1,100 workers amid crypto price crash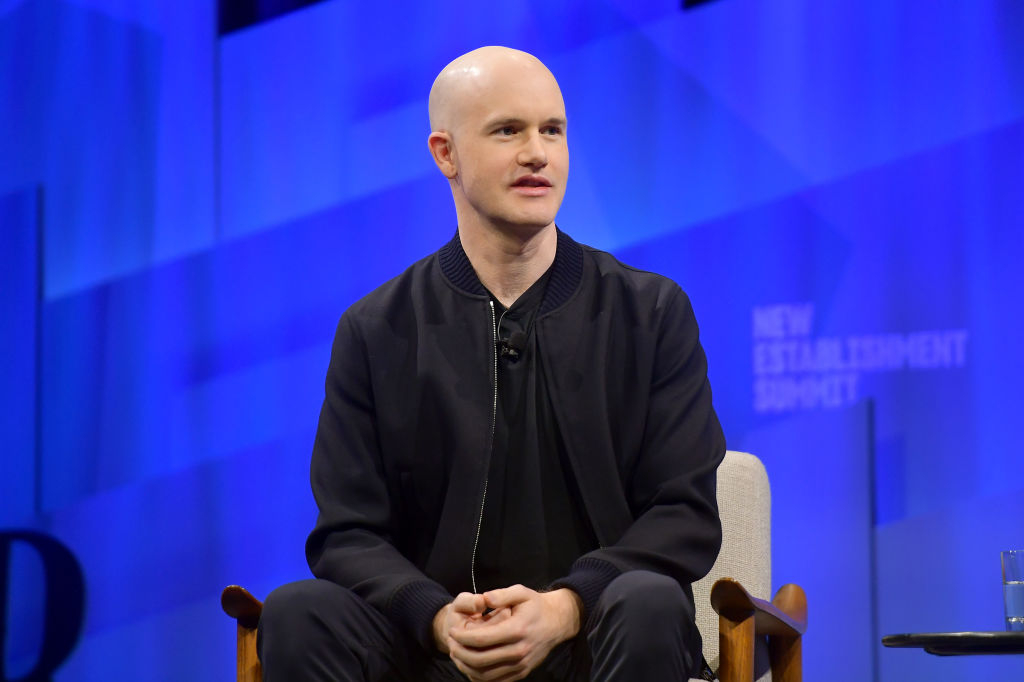 The story: Brian Armstrong, the CEO of crypto trading platform Coinbase, announced Tuesday the company was laying off 18% of its workers, around 1,100 people, according to TechCrunch. The news comes amid heavy losses for crypto holders, with bitcoin hitting an 18-month low and what amounted to a bank run at crypto lender Celsius, which froze withdrawals and transfers this week "to stabilize liquidity."
Why you should care: Though interest in digital assets remains strong, these layoffs and declines in value have real and immediate consequences. One only needs to check the various crypto-trading forums on Reddit to see how many day-trader types have been negatively affected, with some losing large chunks of savings invested in cryptocurrencies. In the long term, this kind of volatility also raises questions about the actual adoptability of cryptocurrencies and may spur governments to get involved with digital currencies sooner rather than later.
Related reading: The crypto industry just had one of its worst days ever — Here's what happened
Google engineer suspended after calling AI 'sentient'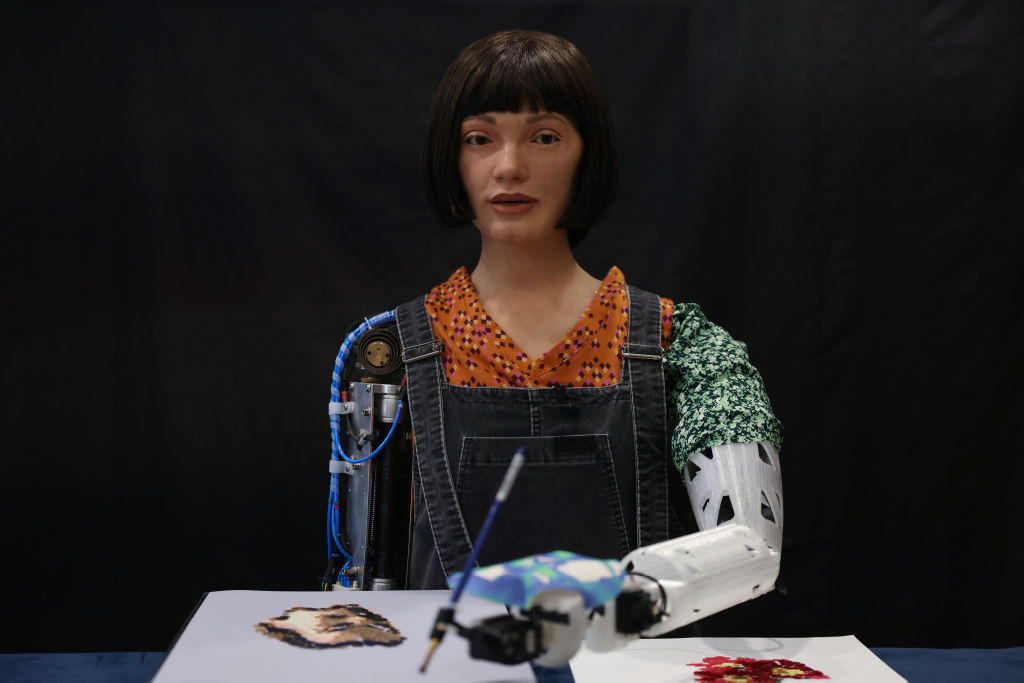 The story: Blake Lemoine, an engineer at Google, went public Saturday in The Washington Post with his claims that an artificial intelligence developed by the company was sentient. Lemoine said LaMDA, Google's artificially intelligent chatbot generator, appeared capable of thinking and feeling and even changed his mind about Isaac Asimov's third law of robotics, which says a robot must have a higher duty to protect humans than itself.
Why you should care: Is this AI actually sentient? The short answer from almost every other expert is no. They argue that the AI has basically become exceptional at replicating human interaction after crawling trillions of words and sentences. However, they say the AI ultimately does not understand the content of its speech; in other words, it lacks true understanding and self-awareness, both obvious lynchpins of sentience. Plus, if you review the chat logs in The Post, Lemoine appears to ask many leading questions, which throw cold water on the idea that the AI was naturally generating its profound answers.
So, why should you care? This particular artificial intelligence has become so good at communicating that an engineer trained to understand it, with a background in artificial intelligence research, believes it's sentient. Whether it actually is or isn't, it's become good enough at simulating intelligence that it begs the question of whether true sentience would even matter if our experience of it is that it feels sentient. When this technology inevitably makes its way to consumers in the coming decades, that could become a serious problem. Read this piece from The Atlantic for a deeper exploration of the consequences of this kind of interactive chat machine.
Other notable headlines
We sift through hundreds of headlines from several publications each week to pick out business stories we think you'll want to know about. Here are the best of the rest you should still see:
The Russian invasion of Ukraine
Elon Musk-date
The stock market snapshot
As of Wednesday at the market close, here were the prices of six of the major U.S. stock indices, according to CNBC:
S&P 500: $3789.99 (Last week: $4115.77)
S&P 100: $1723.89 (Last week: $1866.57)
Nasdaq: $11099.16 (Last week: $12086.27)
Nasdaq-100: $11593.77 (Last week: $12615.13)
Dow Jones Industrial Average: $30668.53 (Last week: $32910.90)
Russell 2000: $1731.14 (Last week: $1891.01)
This week in business history: Charles Goodyear receives patent for vulcanized rubber
On June 15, 1844, self-taught chemist Charles Goodyear received a U.S. patent for vulcanization, a process that strengthens rubber.
Though rubber was a well-known and oft-used material even in the 1800s, it wasn't perfect. According to Goodyear Corporate, the heat of summer would melt rubber coats and shoes, limiting their utility. But the scientist believed the material could be "tanned" or "cured" in a similar fashion to leather.
Early testing and a partnership led to the discovery that mixing rubber with sulfur and exposing it to sunlight and an acid-bath reduced rubber's stickiness and better stabilized it. But products Goodyear produced still melted in sunlight under prolonged exposure.
But in 1839, Goodyear had a happy accident that changed the fate of rubber forever. Goodyear accidentally dropped a piece of sulfur-coated rubber onto a hot stove, which charred it and changed the rubber's chemical properties. He called the process vulcanization after the Roman god of fire, Vulcan, and by 1841, he had nailed down his process to strengthen rubber.
Here's Goodyear explaining the process in his patent: "The process of exposing the india-rubber fabric to the action of a high degree of heat, such as is herein specified, by means of which my improved compound is effectually changed in its properties so as to protect it from decomposition or deterioration by the action of those agents which have heretofore been found to produce that effect upon india-rubber goods."
Oddly enough, Goodyear didn't start the company that bears his name, founded in 1898; the founders named the company after him because they were reliant on vulcanization.
Even so, the rest is history. Without vulcanization, rubber, which is so essential to so many products and industrial manufacturing, could never have become as useful as it is today.
Editor's picks
Under the radar
Just because it doesn't make the front page doesn't mean it's not important. Here are some interesting under-the-radar stories to peruse.
Sacramento did a deep dive on cannabis retailers in the city and its takeaways might be surprising: The city found that the industry was one of the city's largest employers, the presence of dispensaries didn't affect home values and the retail stores haven't been magnets for crime. [Sacramento Bee]
If you love Coca-Cola and Jack Daniels, you'll be thrilled to learn about the new Jack and Coke in a can, a new alcoholic offering from the classic cola company. [CNN]
Microplastics are increasingly everywhere, even in places with minimal human activity: Scientists recently found them in fresh Antarctic snow for the first time, gathering samples from 19 different sites in the Ross Ice Shelf and finding microplastics in them all. [CNBC]
Study finds
Data can't tell the whole story, but it can definitely paint a picture. Check out the following takeaways from new surveys, studies, reports and polls.
A new survey of almost 12,000 U.S.-based journalists from the Pew Research Center found that 57% are highly concerned about future restrictions on press freedom, though 77% said they would choose journalism as their career all over again. [Pew Research Center]
A new report from the Energy Policy Institute at the University of Chicago released Tuesday found that air pollution from burning fossil fuels takes around 2.2 years off life expectancy globally, making it more impactful than smoking, alcohol use, unsafe water, HIV/AIDS and conflict and terrorism. [CNBC]
Interesting reads
Last week, Apple revealed its new buy now, pay later service, Apple Pay Later. But you might be surprised to learn buy now, payer later services have been the focus of regulators over their risks to consumers. [The Verge]
News quiz
How closely were you reading? Test out your knowledge with this quick news quiz and scroll up or check next week's newsletter for the answers.
The Federal Reserve announced an interest rate hike of 0.75 percentage points, it's largest hike since ______.
The S&P 500 entered a bear market on Monday, having dropped _______ from its most recent high.
The Consumer Price Index rose 8.6% in May compared to the previous May, the biggest jump in prices since _____________.
Gas prices are expected to continue to rise over the summer beyond their record $5 nationwide average. True or false?
Air pollution shaves 2.2 years off of global life expectancies. That's even more damage than smoking. True or false?
Last week's answers: 1) Last week, Apple debuted Apple Pay Later, a new buy now, pay later service. 2) The European Union mandated USB-C cables and charging ports for small electronic devices. 3) It is true that the World Bank warned of a recession, especially for smaller countries. 4) It is true that Elon Musk has threatened to walk away from his Twitter deal, though he has not yet done so. 5) The average CEO-worker pay gap at companies with the lowest median pay jumped from 604 to 1 to 670 to 1 in 2021.
Thanks for joining me this week. For weekly business news delivered to your inbox every Thursday, subscribe to the Business Beat. See past issues here.