When driving through lower New Mexico, you might notice the rolling rocky hillside open up to an area that almost, from a distance, appears to be snow. However did you know this area, located just outside of Alamogordo, New Mexico, is in fact one of the most unique places in all of the United States?
The white you see is not in fact snow, but sand. But unlike the surrounding sands you can find throughout New Mexico, these sands are actually gypsum based. Approximately 12,000 years ago, the land you see before you was in fact much different. Covered in water and Ice Age mammals, the land would have appeared to be much less vast than some of the view you can now see. But as time passed and climate changed it formed selenite crystals, which when broken down are what we see today in the form of vast white sands.
The location sets itself apart from others by its unique features, vegetation and wildlife. However it was first thought to be something of interest to the US way back in 1898 when there was a proposal of creating a National Park. The idea did not immediately find its stride however and for many years and many hands the idea passed onward. At one point it was proposed that a game preserve might an option, however protection was always something which would again take the forefront.
Several bills were derived and backed by Senators from New Mexico and later the Secretary of Interior but it was not until the mid-1920s that they finally started to gain traction as a local businessman, Tom Charles shared the economic impact that having a park could have. Ultimately this justification for tourism dollars filtering into the community was the nail that drove the idea home. In 1933, President Herbert Hoover signed on and the land became recognized as a National Monument and protected property.
Since that time, scientists have continued to study the area, learning much about the impact of ever changing weather, vegetation unique to the area and wildlife.
In 2019, the lands were upgraded from a National Monument to a National Park under the President Donald Trump administration, furthering the level of protections.
The park welcomes over 600,000 guests annually which look to explore the unique features, roam the sands, sled on sand sleds, take photos and more. It has become one of America's most unique and interesting places to visit as the sands themselves are cool to the touch even in the heat of summer.
Recreationally this is a playground for those who are looking to adventure with plenty of activities abounding. But a word of warning, for those who venture out to hike, a brief wind can dissolve your footsteps and leave you navigating by the elements.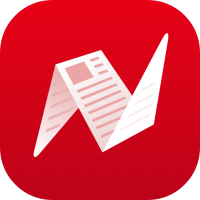 This is original content from NewsBreak's Creator Program. Join today to publish and share your own content.