When you think of Virginia, several things might come to mind including the scenic coastline, historic cities or the Shenandoah National Park where you an meander your way through the skylines peering off into natural beauty. But while exploring the great state, you will not want to miss a slightly lesser known natural wonder, the Natural Bridge State Park.
Known for beautiful natural parks and outdoor spaces to rival that of many neighboring states with views that seem to stretch for days, Virginia is one of those outdoor spaces which will leave you in awe as the diversity of locations do no fail to disappoint. Natural Bridge State Park, is just one of many which will perplex your mind in disbelief of the wonders of nature and just how amazing it can be.
Standing 215 feet in height, this gorge cut naturally by the waters which have flowed through over the years is a piece of raw beauty which showcases how nature being its own architect can sculpt and mould the world around us. Over thousands of years, Cedar Creek has cut through the limestone around and sculpted this masterpiece. Though visiting, it is hard to believe that the gentle passing waters could create such a magnificent scene.
With over 6 miles of hiking around the area, a small Monacan Indian Village to tell the tales of days long since passed, a cavern and the beautiful Lace Falls this park packages a lot into about 1,500 acres.
My Personal Experience:
Pulling into the park I noticed it was pretty busy on a weekend. The parking lot is large but can be a big congested when you enter. I found out after moving into the Visitor Center this is in part because this is also considered the parking area for other key points of interest in the area.

Inside, there were people swarming around the center, checking out details of the options which are offered at the front desk and I noticed it was a bit understaffed at this location. It took me about 10 minutes to finally give up and just decide I was going to go and check out the gift shop first. It was at this point that I discovered a secondary desk on the left side of the center which you can actually purchase tickets at to avoid this initial line.
Tickets were $8 for adults. This seemed to be very similar to other price points for parks in the state of Virginia.
The cost of admission included entry into the Natural Bridge Park which includes the trails, the village and the attraction itself. This also includes the shuttle ride which you can take to and or from the top to the bottom. I chose to bypass this because the line was lengthy and the shuttle doesn't run on a rapid time frame. I could see at the bottom of the passage down why some people would elect to use this service however because of the steep incline of steps. This would be a great option for those which have mobility issues or small children.
After reaching the bottom of the flights of stairs the path widen and also flattens and is very easy to navigate. For those visiting there is plenty of seating along the way to take in the views or just relax along the walk.
The park was busy, but I never felt crowded on paths. There were hundreds flocking on the beautiful day, however it never seemed to be overwhelmingly loud with the sounds of chatter. It was amazingly beautiful and a well thought layout to the park which allowed everyone to have optimum enjoyment.
I found myself fast tracking a portion of my hike because of a snake sighting in a tree near the waters edge followed by another on just a few short feet ahead on the retainer wall. Because of my phobia that did limit my time spent in that particular area but after moving on I found more than enough places to enjoy the scenery from a less troublesome location.
There are plenty of areas which you can take a dip in the cooling waters here as the river winds through the park and creates small wading pools. The most popular was just beyond the village and became a great spot as the day warmed to see families enjoying the shallow pools with their children. This area was less aggressive in water movement and was a perfect spot for a little relaxation or even a picnic.
The only area I found to be a bit more crowded feeling was the Lace Falls landing and seating area. This area bottle necks and as people complete their hikes to the falls and would like to rest and enjoy it gets a little congested with limited seating. This area was completely overtaken by two large groups so I made my time here brief.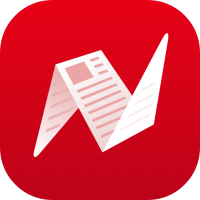 This is original content from NewsBreak's Creator Program. Join today to publish and share your own content.