So often throughout history we find that there are words which were spoken that could easily be inserted into more modern days and still have relevance. So many of these come from important speeches and words of wisdom shared by Presidents of the past. But before those words could be heard, each of these Presidents had to start from something.
It is fascinating to see how some began this journey and even where it all took place. So often we relish in the words and accomplishments but forget the humble beginnings the more closely resemble that of the every day American.
Dwight D. Eisenhower was that American dream that so many of us look to find. Originally born in 1890 in the small Denison, Texas he was one of seven children. His full name, Dwight David "Ike" Eisenhower derived from his fathers name, David.
His family had in recently relocated from Kansas in hopes of finding work and opportunity.They settled in a simple home near the rail yard where his father earned a wage of $40 a month cleaning the steam engines. Working class and blue collar to the bone, the Eisenhowers were not the silver spoon in hand family that many would equate to a future president.
Eisenhower did not reside in Denison long, but the community always were proud of their son of Denison as he spent his earliest childhood moments and memories in the community. Following his departure his family would continue to follow work and it would not be for another 23 years that Eisenhower would step foot back into Texas as he returned this time to San Antonio as a second lieutenant in the Army.
Many years again passed and the community of Dension managed to acquire his birthplace home in 1946. He later returned to Denison while on the campaign trail in 1952 and upon his election they later deemed Eisenhower Birthplace a State Park. He would continue to support the community of Denison as one of their favorite sons later dedicating the Eisenhower Auditorium at the local high school.
Eisenhower throughout his years of presidency did many great things. He introduced the creation of the US National Aeronautic and Space Administration NASA in 1958, he ordered total desegregation of the US Armed Forces, he sponsored and signed the Highway Act introducing the first interstate highway system in 1956 and he managed to balance the budget even during war time.
Eisenhower was credited as the first president to ride in a helicopter in 1957 after a bit or persuading that it would be a safer and more efficient way to travel, not only for evacuation routes but also for casual travel to and from Camp David and other locations.But even throughout his time and all of his accomplishments he remained a humble farm boy. In 1953 he went on to say that the location we now know to be "Camp David" had a much to formal name and he changed its name to something more humble, naming it Camp David after his 5 year old grandson.
Now with all the passing years behind, many things have now long since changed. A remodeling of the original home place by the historical society, tours are now available which share the unique stories of Eisenhower in his early years and his legacy throughout his days as a the President and beyond.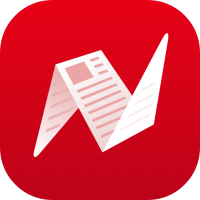 This is original content from NewsBreak's Creator Program. Join today to publish and share your own content.