Colorado is perhaps one of the most interesting states to visit. Because of its many mountains and its western placement in the United States for many years it was considered to be part of the Western Frontier. During these times only fur trappers and Native Americans roamed the lands with the exception of an occasional expedition or two looking to discover more of the unknown.
It wasn't until the Homestead Act of 1862, that interest in Colorado lands really started to take places. It was with this act that any American willing to make the journey and live on the land for 5 or more years would be given free homestead properties. There were rules in regards to what constituted a homesteaded property which included a living structure and some form of improvement. Those choosing to reside in communities would be granted a smaller piece than those who would settle on rugged farm lands.
But even with restrictions and rules, the appeal of having their own piece of land was vast and thousands flocked to the once Western Frontier to seek out their piece of paradise. Many came to the area with everything they possessed hoping to make a go of it while others came ill prepared and did not last the necessary time.
For those settling in the area, industry quickly met them with railways moving throughout, roadways forming to make movement easier and discovery of precious metals starting to occur in what seemed like every part of Colorado. Word of mouth began to spread and boom towns could be seen popping up across the state.
Colorado and California are now the home of more ghost towns than any other state as a result of this fast industrial boom. It is within these two states that you will find countless hundreds of abandoned cities, some frozen in time with buildings still erect and others with fading memories and crumbled foundations.
Amongst one of the more bizarre however, is St Elmo, Colorado.
Located in Chaffee County approximately 20 miles southwest of Buena Vista, St. Elmo was originally named Forest City because of its placement high atop the mountains in a forested area. They later changed their name because several other cities held the same name and they needed distinction. They name was selected from a novel by Griffith Evans, one of their founding fathers.
The original town thrived and in the 1890s was recorded to have had over 2,000 residents. A mining community that thrived as a result of their railroad access, St. Elmo once was the home of a telegraph office, general store, newspaper, school, 5 saloons, hotels, town hall and dance halls in addition to the homes places throughout the area. It's access to Chalk Creek allowed the community to have a wonderful source for water.
Throughout the years many smaller mines came and went but the Mary Murphy Mine seemed to be the largest producer for the community. It was said that over $60,000,000 worth of gold was recovered while it was in operation. Naturally this kept miners going as they pushed on even in the horrific winter conditions of the mountains and were cut off from the world below during some of the worst of the weather.
Eventually, like all mining communities seem to, St. Elmo saw a decline in productivity of their mines and as they saw the prospect of fortune slipping away, companies closed leaning only independent miners to scour the lands. Populations started to dwindle and businesses closed their doors. By 1922 the railroad no longer stopped in St. Elmo and with that the way of life that once was no longer could be.
The resilience of St. Elmo does not end there however, few remained in the area and made the most of their homes. Mail service rain here for 30 more years and would have continued had the postmaster not have passed away. The people adapted in the 50s and those who refused to leave their little piece of mountain heaven shifted their focus and found a way to survived. Much like those who had pressed on in those early years, these residents would have determination.
Preserving what they could, St. Elmo would eventually found a new life for those searching to learn about the past or enjoy the very mountains which once breathed life into this mining community. They embraced the OHV and ATV cultures and during summer months would open the town to them to find supplies at the general store. Upon occasion you can find historical society members speaking to others about the past of St. Elmo and because of the easy access to this ghost town, you can visit still to this day and walk down some of the original boardwalks.
They have overcome time and the elements. They have survived and vowed to build back following horrific fires which ravaged some of their buildings. They might be classified as a ghosts town in name but there is a reason that St. Elmo is listed on the National Register Of Historic Places. It embodies the can do attitude of the early homesteaders, even though it is a shell of its former self.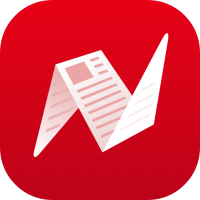 This is original content from NewsBreak's Creator Program. Join today to publish and share your own content.