If you are ever in North Carolina a stop at Digger's Dungeon (Location: 5650 Cartoke Hwy, Poplar Branch, NC) is one you might find of interest. Driving down the roadway you will find beautiful sprawling landscape only a few short miles from the coast, and then seeming to creep from out of the blue - BAM- Digger's Dungeon.
Digger's Dungeon is the home of the Grave Digger, one of the most notorious Monster Trucks of all time. Daunting with its cryptic scene depicting all of its victims in victory, the Grave Digger's panel wagon style body looms over its competitors with a menacing green glow.
Through the years the Grave Digger has taken on many faces and looks, all of which you can spot here at Digger's Dungeon. Additionally, during business hours you can come take a look inside the shop, meet some of the people which make this Monster of a truck possible, enjoy a bite to eat at Digger's Diner or even take a trip around the track in one of the Monster Trucks.
Most well known for the time in which Dennis Anderson was at its wheel, the Grave Digger started out as just a lifted truck known as a mud buggy. It's name was popularized when it was said that they were going to take the truck and dig your grave with it. The name stuck and before long the more commonly known panel wagon came to life to taunt competitors.
Over 20 Grave Diggers have been in existence, due to improvements and constant wear and tear. Now at any given time you can find one for if this Monster touring the US, making stops for fans and entertaining the masses. But it is here at Digger's Dungeon that the car has its opportunity to shine in a unique way side by side with its past, present and future.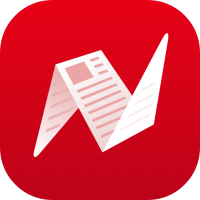 This is original content from NewsBreak's Creator Program. Join today to publish and share your own content.