Great Salt Plains is a FREE State park to visit
Bunny - Bunnyplayshere.com
Finding a campground which also offers unique activities is something I truly enjoy. While many might have hiking or lake activities, finding something which is a bit outside of the box is a little more of a rare find, especially in certain areas of the country. Living next to Oklahoma and exploring it most of my life, I always thought that Oklahoma's camping was just an extension of Texas, very similar in nature, climate and vegetation. That was until I discovered the Great Salt Plains State Park in northern Oklahoma.
Removed from much of popular civilization the campground is pretty well off the beaten path. Neighboring the small community of Jet, you will drive for miles and miles seeing only farmland with an occasional silo marking a town in this section of Oklahoma. Then out of nowhere the farms transition into a white glaze which is unmatched by the lands around. It almost looks as though snow is laying in the distance, but snow it is not…. It is salt!
Pulling into the Great Salt Plains State Park there are a variety of options for accommodation you will want to explore. Offering cabins at a reasonable $99 a night, unimproved camping for $14 and RV camping from $22- $25 per night the price point is right on target for most campers. But one thing to note is that the campgrounds themselves are not directly on the Salt Plains, instead these are located closely to the waterways of the location, giving a much cooler and more shaded place to enjoy your time away from home.
With a variety of camping options also comes a variety of vantage points, with some campsites in the more improved locations highlighting the shoreline of the Arkansas River while others overlook the lake from beyond the spillway. I was very pleased with the views available and the variety of options for anglers, boaters and campers alike. This did not feel strictly like a lake campground like so many of the camps do in this region.
The office of the grounds does close rather early at 4 p.m. so it made catching staff a bit harder as there didn't seem to be anyone actively patrolling the park, with the exception of the dig site for the salt plains… (yes, I said dig site… but we will get to that in a moment). With that being said and also limited cell service, you really need to make sure you are prepared before coming to this remote location.
The park has numerous options for stay including cabins and both primitive and improved camping.
Bunny - bunnyplayshere.com
Another one which slightly was confusing to me was the official primitive site campground.
There is a small community of homes which border the lake on this side and a small stretch of campground separates the homes from the shoreline itself. This seemed a bit uncomfortable for me camping solo to be basically right in someones backyard. This site had beautiful tall trees, great site spacing and the view was amazing so it was a bit unfortunate that this site was so close to everyone's backyard.
Campsites are treed and provide some shade for camping.
Bunny
A park office and recreation area building are on premise which provide some different options for families.
Bunny - bunnyplayshere.com
You can literally walk to the water and be in the river playing or fishing in seconds from any site in this location.
But now to the points of interest of this park….
The Salt Plains!
Near the dig site you will find numerous information kiosks which outline animals in the area and dig rule.
Bunny
But if you are not a bird watcher, there is still something for you…. Digging for Crystals! Yep, you can get hands on and dig into the plains around 2 feet down and find that the water will start flooding into the hole you created. From here you simply need to splash water along the sides of your new dig and expose your jewels to take harvest. Sound to good to be true? Well it is not! It really is that easy!!
The dig area is open seasonally, look online before visiting to assure it is open at the time of your visit.
Bunny
It is a great activity which can leave you busy for minutes, hours or even days and something which is fun for the entire family. On my trip we started early on an August morning and dug for approximately 3 hours. We brought our own sifters, a few jugs of water for cleaning off our finds and a shovel which seemed to be all we needed to find more than our fair share of crystals.
Crystals come in many shapes and sizes but the most coveted are large clusters or hourglass crystals. The crystals are mineral rich and appear to have a chocolate brown to redish tone based on the contents found in the soil which create them. And the unique thing about them and why we are allowed to take what we find home, is they are constantly regenerating.
Larger Crystals like this one and individual hourglass crystals can be found. Anything you find you can keep FREE.
Bunny
TIPS:
Come early if you need park assistance. Offices close at 4 p.m. however you can check into sites through the honor box system.
Make sure to cruise Highway 11 when in the area and check out the Artesian Well which offers motorists a cool drink of water along the way which is fresh and delicious. Bring your jugs and fill them up if you would like.
Cabin rentals must be booked in advance as there are limited numbers available.
Near the spillway you will find fishing areas in addition to view points.
Bunny - bunnyplayshere.com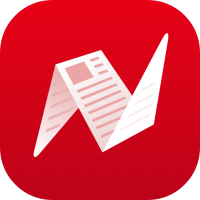 This is original content from NewsBreak's Creator Program. Join today to publish and share your own content.