John Muir was America's most renowned naturalist and his writings helped push the federal government to protect Yosemite, Sequoia, Grand Canyon and Mt. Rainier as national parks. Muir was also a long-time Bay Area resident and his 17-room late victorian in Martinez is now a nationally protected monument as well.
The Muir/Strentzle house as it is called sits at 4202 Alhambra Ave. in Martinez. It neighbors Highway 4, or John Muir Parkway, and the Mount Wanda Trailhead.
This house itself was built in 1882 by Muir's father-in-law John Strentzle and sits with a beautiful view of the Alhambra Valley. When John Strentzle died in 1892, Mrs. Strentzle invited Muir to live in the "big house." It would be Muir's home for the last 24 years of his life.
It is a two-story late Victorian with an attic, a basement, 12-foot high ceilings in the rooms, a cupola for views on the roof and more than 10,000 square feet of floor space.
The first floor contains a parlor with ornate red wall-paper and a piano, a library with a partially enclosed porch, a family parlor, a dining room with an attached conservatory and the kitchen. There were originally two bathrooms downstairs but one was removed by Muir in 1906.
The second floor has six bedrooms, three of which have been restored. One large bedroom was converted by Muir into a study and has been renovated as such. The remaining upstairs room contains Sierra Club material.
By today's standards, the house was an absolute bargain, costing in total $20,000 to build and furnish with included conveniences like indoor plumbing, gas lighting and one of the earliest in-home telephones. Muir had a full electrical system installed just before his death in 1914.
It's unclear exactly when but sometime after 1890, Muir added a three-story addition to the back of the house that supported a large steel water tank in the attic.
There were originally seven Italian marble places, but only three now remain and. Two were converted to brick and two others were removed entirely. After the original family parlor fireplace was destroyed in the 1906 earthquake, Muir had a large mission-style fireplace built. Similarly, Muir opened up the first floor parlors with taller archways.
The house has remained largely enact since Muir's time. It became a National Historic Site in 1964 and since then, small renovations to maintain the structural integrity have been done, but on the whole the house looks and feels very similar to how it must have a century ago when Muir lived there.
The Martinez Adobe, pictured above, is part of the John Muir National Historic Site. It sits at the western edge of the historic orchards on the estate and features bilingual exhibits Juan Bautista de Anza National Historic Trail, named after the Spanish Lt Colonel who led 240 men, women and children of the California coast in 1775.
This house actually predates the Muir. Strentzle house by nearly forty years. It was built in 1849 by Don Vincente Martinez, the son of the commandante stationed at the Presidio in San Francisco.
The rough stone foundation of the Martinez Adobe gives way to sun-dried adobe bricks for the walls. The roof was made of either redwood or cedar shingles.
Martinez lived in the house just four years before selling it to Edward Franklin, who made a series of changes to the property and home before selling it again.
Dr. Strentzle eventually purchased the home from Australian Thomas Redfern in 1874. Strentzle, a founding figure of California's prominent horticulture community, redid the foliage and plants that surrounded the property.
Though Muir and his wife never lived in the adobe, his daughter Wanda and her husband Thomas Hanna did make it their home. Muir and his wife were known to dine with his daughter and grandchildren at the adobe on numerous occasions.
With Muir's death in 1914 and the coming of industrial industry, the quiet and peaceful area around the home quickly changed into the extraction city that Martinez now is. Despite the changes, you can still go see the old Muir/Strentzle house with a ranger-led tour at 2 p.m. every weekday.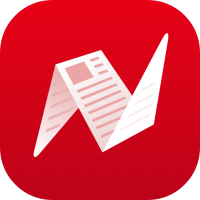 This is original content from NewsBreak's Creator Program. Join today to publish and share your own content.