(SAN FRANCISCO) Longtime KTVU anchor Frank Somerville was suspended indefinitely last week after the news director denied Somerville's request to add commentary of the indigenous women who have gone missing to the coverage of the "Gabby" Petito homicide. A portion of Somerville's requested commentary remained in the script after it was denied, leading to his suspension.
Somerville initially aimed to add a 46-second commentary noting the coverage disparities between white and Black victims of crime.
The ensuing dispute went viral over the weekend with calls from local reporters and the public in support of Somerville's actions.
While anonymous sources reported that Amber Eikel, the news director, pushed back on Somerville's attempted address, it's unclear how heated the discussion became.
According to the East Bay Times, station management told the 63-year-old anchor the next day that he was suspended. Neither a station spokesperson nor Amber Eikel could be reached for comment. A spokesperson for the station did confirm, however, that Somerville is suspended "pending further review."
On May 30, Somerville slurred his words, struggling to read off the teleprompter during a broadcast. Fox, the station that owns KTVU, then informed the public that Somerville would take an indefinite leave of absence to "focus on his health."
The veteran anchor returned to the 10 p.m. news more than two months later in August. This suspension comes just six weeks after his return to the air. Somerville has previously said he wants to work "two or three more years" as an anchor and indicated he wanted to finish his career with KTVU.
The public support for Somerville's actions grew over the weekend, with Joy Ann Reid of MSNBC decrying the suspension as indicative of the bias Somerville hoped to call out.
According to an ABC News report, citing FBI crime statistics, of the nearly 89,000 missing person cases in 2020, roughly 45 percent of them were people of color.
Additionally, only about one fifth of the missing person cases involving people of color were covered by the news, according to a 2016 analysis by the Journal of Law and Criminology.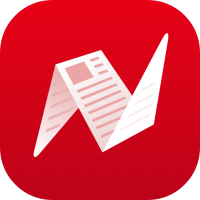 This is original content from NewsBreak's Creator Program. Join today to publish and share your own content.