(SAN FRANCISCO) Numerous East Bay restaurants have been selected as a part of the inaugural Michelin Guide Bib Gourmand 2021 list, which aims to diners with exceptional experiences without breaking their bank.
Nineteen Bay Area restaurants, including Santa Cruz County, made the list, and 47 California restaurants made the list this year. To see a complete list, download the Michelin app. The list will be updated on Sept. 28 when Michelin releases its stars for 2021.
San Francisco
Dumpling Home--298 Gough Street
The handmade dumplings are delicious and won't break the bank. The tasty food stems from their local approach to crafting as resident Lilly Wong can often be seen making the dumplings in a glassed-off room near the cash register. The six varieties of Shanghainese steamed dumplings are perfect for a lunch out in the park or a night in. It is $23.95 for eight dumplings. Dumpling Home is closed Monday but is open every other weekday for lunch from 11:30 a.m. to 2:30 p.m. and for dinner from 5:00 p.m. to 8:30 p.m. On Friday and Saturday, it is open from 11:30 a.m. to 9 p.m.
Routier--2801 California Street
With an affordable price tag and authentic, delicious food, this French bistro is almost too good to be true. Routier is a three-way partnership between local celebrity chefs Belinda Leong, Michel Suas and John Paul Carmona. The creative combination was critical to drafting a substantial but refined menu amidst the pandemic. The faro-braised lamb shoulder with preserved lemon and broccoli for $25 is the best price around. Routier is open for dinner every day, excluding Monday and Tuesday, from 5:30 to 9 p.m.
Um.ma--1220 9th Avenue
Um.ma's great food and outdoor patio made it well-suited to adjust to pandemic and post-pandemic dining in the city. And with affordable prices, it's hard to beat, but that's not all. Um.ma means mom in Korean and this restaurant pays homage to Korean mothers from its food to its decor. Edwin Bayone and Chris Oh came together to create the perfect authentic Korean sit-down. Um.ma is closed Monday and Tuesday but open for lunch from 11 a.m. to 1:30 a.m. every other day. Dinner hours are from 4 to 8:30 p.m. on weeknights and 4 to 9:30 p.m. on Friday and Saturday.
Oakland
FOB Kitchen--5179 Telegraph Avenue
Brandi and Janice Dulce combined to create this wonderful Temescal Filipino restaurant. The ribs, the cocktails and the sweet rice cake make this meal unforgettable. While the prices here may be a bit higher than the rest on this list, they're undoubtedly worth it. What started as a pop-up has become a staple in Oakland. FOB Kitchen is closed Monday and Tuesday but is open for dinner from 5 to 9 p.m. Wednesday and Thursday. It's open 11:30 a.m. to 10 p.m. Friday and Saturday and 11:30 a.m. to 8 p.m. on Sundays.
Horn Barbeque--2534 Mandela Parkway
Matt Horn started perfecting his pitmaster skills at a barbeque pop-up throughout Oakland and after four years working the pop-up circuit, and some ensuing issues like the pandemic, his bbq brainchild was born. Horn features Central-Texas-inspired barbeque like brisket, beef ribs, smoked turkey and lamb shoulder. His authentic sides like black-eyed peas and collard greens complete the authenticity of the meal. On Saturdays Horn will smoke whole hogs. Horn is closed Monday through Wednesday but is open from 11 a.m. to 3 p.m. every other day.
Tacos Oscar--420 40th Street
Like so many on the list, Tacos Oscar started as a pop-up selling tacos and quesadillas outside art and music venues around Oakland. When founders Oscar Michel and Jake Weiss found their location on 40th Street, they hit the ground running. Tacos Oscar offers authentic and fresh-made options daily like chorizo con papa frittata tacos, delicata squash quesadillas and chicharrones. They also offer a variety of vegan options and are constantly looking to expand that portion of their menu. Tacos Oscar is closed Monday through Wednesday and is open every other day from 5 to 9:30 p.m.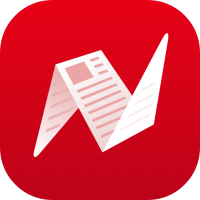 This is original content from NewsBreak's Creator Program. Join today to publish and share your own content.