(SAN FRANCISCO) San Francisco's own Optimist Williams grew up taking Muni and decorating his notebooks and pencils cases with the used tickets as a little personal part of the City's history. That habit eventually blossomed into the "Ticket to Ride" gallery Williams has in the Haight's RVCA store.
"Ticket to Ride" is the Optimist's valiant attempt at recapturing a little bit of the culture of the City before the tech boom. As a San Francisco native, Williams saw firsthand the stark transition from a city for the weirdos and artists to a city for the techies and ultra rich.
"Muni used to be the ultimate equalizer. Everyone took the bus: businessmen, homeless people, skateboarders, artists, when I was a kid. After all Muni means comMUNIty," Williams told the San Francisco Examiner.
The gallery includes 56 enlarged renderings, some nearly six feet tall, inscribed with the names of famous or infamous San Franciscans like Fillmore Slim, Shrimpboy Chow, OJ Simpson and Johnathan Lim, written on dated transfer tickets with their birthdays.
Williams also created a number of collage pieces using images of rusted vehicles pictured above. He described those pieces as "A tribute to some of the people that helped create the vibe that once was San Francisco."
In an announcement about the show, Williams highlighted how Muni used to represent how the differences, both physical and psychological, of San Franciscans fell by the wayside when they hopped on the bus.
"For San Franciscans there is no more iconic artifact than the MUNI transfer. It has been consistent in the life of locals since the inception of MUNI in 1912 and lasted more than a century until its discontinuation in 2017. This collection pays homage to the sons and daughters of San Francisco who built the foundations and the culture of our city by the bay. Each transfer highlights the birthdate of a San Francisco icon," Williams said.
Additionally, Williams is selling a full-color art book with quotes from every person highlighted in the show on his website.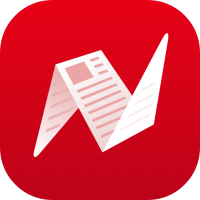 This is original content from NewsBreak's Creator Program. Join today to publish and share your own content.