(ALBANY, Calif.) An unassuming, narrow parking lot butted up against the staging area for Golden Gate Fields marks the entrance to one of the Bay Area's most unique and beautiful natural landmarks. Well, natural is a bit of an overstatement, but the Albany Bulb is an iconic Bay Area landmark all the same.
The Albany Bulb, shorthanded as The Bulb, is a man-made peninsula along Interstate 80 north of the Emery Marina and south of Point Isabel.
It draws its name from the bulb shape of the area from an aerial view map. Now The Bulb has paved and dirt paths winding from its small parking lot, along the water and everywhere in between. It's adjoined by a small but very popular dog beach. The Bulb can be accessed either by going west on Buchanan Street until you reach the parking lot or the Bay Trail along the east side of the Bay.
Not to bury the lede too much, but the bulb used to be a landfill. Much like the neighboring Point Emery, Emeryville Marina and Point Isabel, the area was initially a general dump. A fervent campaign by Save the Bay from the 1960s through the 1980s halted the dumping.
The creation of the peninsula is said to have started in 1939 when the Santa Fe Railroad, owner of the tidelands at the time, dynamited El Cerrito del Sur the low hill on Fleming Point, to build Golden Gate Fields. The debris from that explosion was pushed back into the Bay to create parking for the racetrack.
Shortly after that, the city of Albany extended Buchanan Street westward, creating a lagoon between the street and the north end of the racetrack. The progressive filling of the lagoon came as the dumping extended the peninsula west into the Bay and eventually north onto the Albany Plateau.
The round hill at the tip of the peninsula, often called The Bulb proper, was developed in 1963 after the City of Albany and Santa Fe, which still owned the land, signed a contract for the disposal of construction debris. That eventually led to the modern iteration of The Bulb that is made up mostly of concrete and rebar. Lawsuits against the landfill operator eventually halted all dumping in 1983.
Since the 80s, Albany has entertained several proposals for development on the site including high-rise hotels and marinas. In 2002 however, after 17 years of organization by Citizens for Eastshore Parks resulted in the Plateau, lower neck, north and south shoreline becoming part of The Eastshore State Park. While the City of Albany maintains ownership of The Bulb itself, negotiations between the city, the States Park District and the East Bay Regional Parks District for the districts to take over complete ownership continue.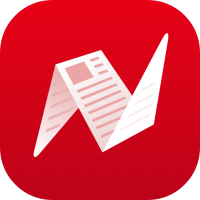 This is original content from NewsBreak's Creator Program. Join today to publish and share your own content.