(SAN FRANCISCO, Calif.) The Exploratorium will host its fifth annual Wonder Funday, a family event to support the variety of educational programs at the museum, on Sunday, October 3 from 2 p.m. to 5 p.m.
The event returns in person this year and includes access to a number of educational exhibits, a beautiful outdoor gallery and exciting science activities for the entire family. Guests can feel comfortable roaming the sparsely packed museum and take a look behind the scenes.
Donations and proceeds from the Wonder Fun event go towards the development of a wide swathe of family-friendly and educational programs aimed at getting young kids and educators engaged with science.
For example, one initiative supported by the Wonder Fun event is the Professional Development Program. That program houses a number of workshops, explainers and resources for educators around the state. Whether you're working with kindergarteners or sixth graders, the Exploratorium has critical resources to make education easier and more fun. This event will also help the museum financially recover from the pandemic.
"Witnessing the joy and wonder that people of all ages experience at the Exploratorium is something we missed terribly during our long closure. It's exciting to bring families together again for this lively event, and to continue to support science learning for families everywhere," said Blair Winn, Senior Director of Institutional Advancement.
Masks will be required for all guests and food and drink will be consumed outside. In accordance with city requirements, all people 12 years or older must show proof of vaccination and a photo ID to enter.
Since 1969, San Francisco's Exploratorium has drawn international travelers and residents alike for its extraordinary educational exhibits. It has been hailed as a unique experience that combines science, art and media to create a welcoming educational experience for children and adults alike.
The Exploratorium sits at Pier 15 at the corner of Embarcedro and Green Street. Family packages start at $350 and individual tickets are $75.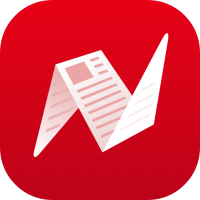 This is original content from NewsBreak's Creator Program. Join today to publish and share your own content.