(BERKELEY, Calif.) A new collaborative project between the Learning Design Group at the Lawrence Hall of Science and WestEd, an educational nonprofit, aims to develop additional science education resources at low or no cost.
District staff and teachers will have access to unique training opportunities in line with the Amplify Science initiative. Amplify Science is a K-8 curriculum that combines clinical investigations, digital tools and scientific texts to provide students with the necessary and at times extra background to be successful in the science or engineering fields.
"To successfully implement the Next Generation Science Standards, districts need high-quality professional learning aligned with high-quality instructional materials. However, one-size-fits-all approaches for professional learning can't meet the unique needs of every district," said Suzanna Loper in a Sept. 19 press release.
The project was paid for in part by a grant received from the Bill and Melinda Gates Foundation.
According to Ed Source, a nonprofit organization reporting on education in California, less than a third of 5th grade, 8th grade and high school students in the state met or exceeded on the California science test.
Additionally, the California Science Test results, released last week, highlight the wide disparity between students of color and white or Asian students. Across all grades, 14 percent of Black students and 19 percent of Latino students met or exceeded standards. Comparatively, 44 percent of white students and 59 percent of Asian students met or exceeded those same standards.
"This grant will allow us to collaborate with our expert partners to create new models and resources for supporting the diverse professional learning needs of science teachers in California and beyond," said Loper.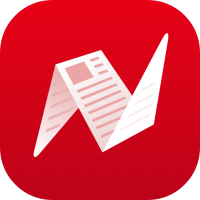 This is original content from NewsBreak's Creator Program. Join today to publish and share your own content.