(SAUSALITO, Calif.) A small, albeit stark, collection of white buildings sits along the dark cliffs at the southern edge of the Marin Headlands. The area, a hilly peninsula that marks the northern entrance to the San Francisco Bay, was once the home of naval installations during World War II. That small cluster of white buildings, however, predates even those 80-year-old naval bunkers.
The original Point Bonita Lighthouse, which stood at 56 feet tall and was made of brick, was built in 1856. It sat just over 300 feet above sea level, was fitted with a Fresnel lens. That lens was named for its French inventor, Augustine Jean Fresnel, whose invention is widely credited with saving a million ships.
During the fervor of the Gold Rush Years, as San Francisco began to establish a more robust merchant industry, more than 300 ships ran aground at and around the Headlands area. The initial height of the lighthouse was too tall for the Bay Area's elements. The tall brick building's light was obfuscated by the heavy fog along the coast, rendering it useless.
Due to the unforgiving natural conditions, the lighthouse was moved to its current location at 124 feet above sea level and re-lit in 1877. In order to access the lighthouse, a 118-foot tunnel was hand-carved into the stone.
The current 33-foot lighthouse is surrounded by an archive and a Coast Guard building. The lighthouse is preceded by the hand-carved tunnel and a suspension bridge meant to be a replica of the Golden Gate. That bridge has been repaired a number of times — in 1979 and again in 1991 — due to erosion from sea spray.
The new bridge span, opened again to the public in April 2012, is made of tropical hardwood with steel suspension cables and additional attachments. It reportedly cost a little over $1 million. Currently, the lighthouse is only accessible to the public from 12:30 to 3:30 on Sundays and Mondays.
In 1991, the Point Bonita Lighthouse was added to the National Register of Historic Places. It was the last manned lighthouse on the California coast.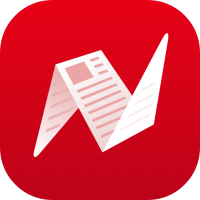 This is original content from NewsBreak's Creator Program. Join today to publish and share your own content.