(ARNOLD, Calif.) California's mountainous eastern foothills make the perfect backdrop for any serious, intermediate or even beginner hiker. The trails wind through towering pine, oak and sequoia trees. It's easy for any local or longtime resident to get lost in the overpowering beauty of the area's streams, trails and trees.
These four areas around Arnold are some of the most beautiful natural wonders California has to offer. As always, enjoy and travel safely!
San Antonio Creek Falls
Rising from the sub-alpine scenic Baldy Bowl, the San Antonio Creek Falls drains the south end of the 10,064 foot Mt. San Antonio or Mt. Baldy. The beautiful natural falls are a difficult climb for even an intermediate hiker as they require a nearly two-mile walk up the mountain.
However, the stunning scene on arrival makes the at times treacherous walk well worth it. The Forrest Service identified a four-mile stretch of the San Antonio Creek near its source to Mt. Baldy Village as eligible for National Wild & Scenic River protection based on its stunning natural beauty.
Top of the World
Situated at the top of Manual Peak Road in Arnold, Top of the World is the perfect spot for a romantic or relaxing stroll. Most of the trail up to the viewpoint is on wide fire roads so this trail is great for those looking for a low-intensity hike. The picturesque views to the north and east provide a beautiful backdrop for any photo or picnic.
The Top of the World trailhead, at 3269 Fairway Drive in Arnold features a number of other paths that wind through the beautiful oak and pines. The Top of the World viewpoint connects with the 17-mile Arnold Rim Trail.
Calaveras Big Trees State Park
This state park, established in 1931, preserves two giant sequoia groves. The mixed-conifer forest surrounds the Stanislaus River, Beaver Creek and a number of ancient volcanic formations.
This four-seasons destination has been a keystone for California visitors as early as 1853 after the discovery of the beautiful sequoia groves.
Camping is allowed from March through November and day use is from 6 a.m. to 10 p.m. Trailers up to 30 feet are allowed on the campground. Dogs are also allowed but only on fire roads or within the campground. It's $10 per vehicle to enter.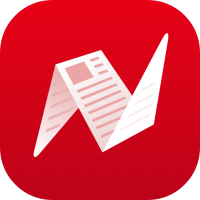 This is original content from NewsBreak's Creator Program. Join today to publish and share your own content.