(ARNOLD, Calif.) California's foothills, rich with history and stunning natural beauty, make for the perfect weekend getaway for anyone looking to escape the grinding schedule of the city. Whether you're just visiting or a longtime resident, the history and stark natural beauty of the area make for a perfect mini-vacation for you, the dogs and the family.
Arnold, the census-designated area in Calaveras County, sits along Highway 4 within a short drive of the Stanislaus National Forrest. According to the 2010 census, the population was 3,843, a stark decline from the 2000 population of 4,218.
Beyond the exciting hiking trails around the San Antonio Creek Falls, Top of the World or the Arnold Rim Trail, Arnold's layered history tells the story of much of California's mountain communities.
Initially settled as a logging town, the area remained a longtime tourism destination even as early as the 1800s. Miners that camped in the nearby settlements would flock to the mountain town for its magnificent beauty.
The giant sequoias were noted in 1852 by Augustus T. Dowd, who was the first white settler to document the iconic Mother of the Forrest sequoia.
Other areas throughout Calaveras County like Mokelumne Hill and San Andreas, because of their relative elevation and soil composition, were focal points of 1800s travelers who came to the area in search of gold and other financial opportunities. Arnold, which sits at an elevation of 4,000 ft, was more removed.
During the Gold Rush, Arnold was made up of two large ranches that made up the logging industry in the town. The lucrative business made a small group of families very wealthy.
In 1927, logging was pushed out in lieu of tourism. Bob and Bernice Arnold, from whom the town now draws its name, built Ebbett's Pass Inn and Restaurant. The inn served travelers heading towards Calaveras Big Trees State Park and other natural wonders in the area.
The following year, Camp Wolfeboro was opened as a Boy Scout Troop camp and is still in operation today.
Modern-day Arnold did not fully take shape until the 1960s with the development of nearby Bear Valley and other similar recreation areas. Now, the area has become a secret gem for locals and an enjoyable getaway for city folks.
Arnold, like many of California's mountain towns, was built in large part of the free resources that white travelers were able to extract from the area in the mid-1800s. Initially, workers at the saw mills and logging companies slept in tents. Now, the area is lined with majestic log cabins and quaint ranch style houses.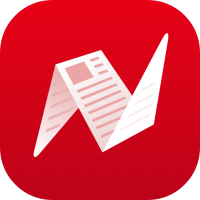 This is original content from NewsBreak's Creator Program. Join today to publish and share your own content.