(OAKLAND, Calif.) An FBI agent shot and killed a 30-year-old father of three Monday while executing a search warrant with US Marshalls.
The shooting happened at 3:20 p.m. Monday in the 2500 block of Fruitvale Avenue near Blossom Street near the city's Pattern neighborhood.
The victim was later identified by his family as 30-year-old Michael Johnathan Cortez.
According to a social media post from the Oakland Police, US Marshalls were "serving a criminal arrest warrant," in the block when the participating agent shot Cortez. He was transported to a local hospital where he later died from his injuries.
Authorities did not indicate that Cortez was the target of the warrant and his family members told KTVU he lived in the area. His family also told the outlet they do not believe the shooting was justified.
Late Tuesday, the FBI released a revised statement claiming the father of three was armed at the time of the shooting and the focal point of the warrant. The FBI statement also claimed to find a weapon at the scene.
The FBI, US Marshalls and Oakland Police have all pledged to investigate the shooting. Mayor Libby Schaaf has pledged to provide uncompromised reviews of the shooting.
"Collaboration between local and federal agencies is a dangerous and deadly game that our city is playing in the name of safety. But it's not safety for us," said Cat Brooks of Anti-Police Terror Project.
This came the same day as two other shootings, one fatal, in the area. A shooting at 68th Avenue, around the same time as the FBI killing, killed a man and woman who have yet to be identified.
Hours later, a shooting near Fruitvale Bart wounded three people.
The Oakland Police Officers' Association called the violence a "bloodbath" and spurious claimed this was related to the city council's defund the police strategy.
However, in late spring, Mayor Schaaf released her budget proposal, which was eventually approved by the city council, that included expanded funding for the police.
Follow me to see more articles like this.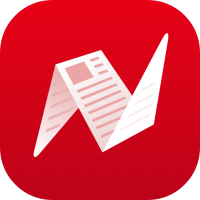 ...
This is original content from NewsBreak's Creator Program. Join today to publish and share your own content.