(PIONEER, Calif.) California's foothills, lined with historical and mineral hidden gems, present a comforting backdrop for a weekend getaway, extended vacation or, if you live in the area, some unexpected exploration. More than a century of early American history can be traced throughout the foothills and, beyond just the history, the scores of natural wonders make for an excellent and exciting tourist experience, whether you're a local or just visiting.
One such natural gem is the Black Chasm Cavern, just outside Pioneer. The caverns, lined with rare helictite formations, was designated a national landmark in 1976 and opened to the public for tours in 1998.
The small, census-designated area of Pioneer sits along historic Highway 88 northeast of Jackson in Amador County. It sits at just under 3,000 feet elevation with a population of 1,094, according to the 2010 census.
Pioneer, like many of the towns scattered throughout the foothills, was settled prior to the Gold Rush era but experienced an economic boom as a result of the influx of travelers. It does get snow every winter and the tall pine trees keep it surprisingly cool in the summer.
The Black Chasm Cavern was likely well-known to the Indigenous Miwok who lived in the area but the first documented exploration by white settlers came in 1854 when a small group of travelers dipped their toes into the expansive and wondrous cavern system underneath the foothills. Historical evidence indicates that these early settlers did offer rudimentary tours of the area but, compared to the elaborate tour now, it was very bare-bones.
The chasm, and its magnificent natural beauty, was largely forgotten about in the subsequent years as the decline of the Gold Rush dwindled the population.
Black Chasm, compared to other cavern systems throughout the Sierra Nevada foothills, features one of the most unique and beautiful geological phenomena in the world: helictites. Amateur geologists will likely be familiar with stalactites or stalagmites which are formed through dripping water or splashing water. Helictites, however, are formed through hydrostatic pressure. Water is pushed through porous walls leaving crystallized minerals on the other side.
Of all known caves on Earth, roughly 5 percent contain helictites. The abundance of this geological rarity is, in part, what led to the cavern being designated a national landmark in 1976.
The Black Chasm Cavern is one of the most unique natural wonders in the area. The 50-minute walking tour is available every day, year-round for $14.25.
Follow me to see more articles like this.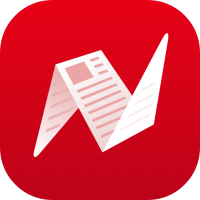 ...
This is original content from NewsBreak's Creator Program. Join today to publish and share your own content.