(SHINGLE SPRINGS, Calif.) California's rolling Sierra Nevada region is among the most beautiful landscapes in the world with magnificent, almost unbelievable, natural wonders.
Shingle Springs, situated along Highway 50 just before the El Dorado National Forrest, borders a number of beautiful and historic hiking trails.
Folsom Lake
Just outside Shingle Springs, Folsom Lake features a number of sugar oak and pine-lined hiking trails that are perfect for any lover of the outdoors.
1. The Monte Vista Trailhead
Situated at the end of Falcons Crest Lane in El Dorado Hills, this hiking trail is relatively flat and lined with beautiful deciduous and evergreen trees that make walking in any season a bit more exciting.
2. The Sweet Water Trail
Sweet Water Trail lies along the same original path as the Monte Vista Trailhead, only a mile or so north. This trail is best for more intermediate hikers looking to work up a sweat with some slight rocky hill climbs. The hills do make for prettier views of Folsom Lake though.
3. The Acorn Creek Trailhead
The Acorn Creek Trailhead is the most northbound trail along the Folsom Lake line. Instead of rich oaks and spindly pines lining the trail, this path is lined with beautiful fields of California Poppies and Chrysanthemum. While it is mostly flat, the trail can be cumbersome in the late fall. Dogs are allowed on the trail provided that they're leashed. Most importantly, look out for snakes!
Hiking trails in Shingle Springs proper are somewhat limited but the area does feature a number of quaint parks that are excellent for days out with the kids, dogs or extended family.
Bradford Park
Located at 4300 Mother Lode Drive, right by where the old Planter's House used to be, the park features an up-to-date play structure, a small grassy play area and a covered seating area. It is the perfect weekend location for playtime with the kids or the dogs.
El Dorado Trail at Latrobe Creek
The El Dorado Trail, which runs 12 miles from El Dorado to Camino, runs right through Shingle Springs. It features a dirt walkway through Shingle Springs until just outside of Kingsville when it transitions to pavement. The path is lined with bathrooms and does allow biking throughout but as always be mindful of wildlife and trail hazards.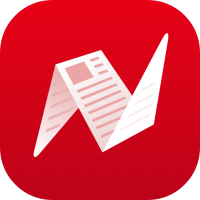 This is original content from NewsBreak's Creator Program. Join today to publish and share your own content.