(CONTRA COSTA COUNTY, Calif.) Citing the 20 COVID-19 deaths in Contra Costa County last week, a public health official indicated that if more people don't get vaccinated the death toll stemming from the virus could last the "next five to 10 years."
Randy Sawyer, deputy director at Contra Costa Health Services told the Board of Supervisors Tuesday that his department expects to see "additional surges and variants."
The previous week's death toll was the highest one week total since March. This compounds with the toll from the previous week when 15 county residents died from COVID.
This is in stark contrast to May of this year when the trend was significantly lower. During a seven-day period that month, only one resident died from COVID-related causes, according to Ori Tzvieli, the county's public health director.
The seven-day average has been steadily climbing since its low point in mid-June.
"Just a reminder: people dying from COVID is still a real thing. We're still very concerned and all of these things that we're asking our community to do are to protect yourself and each other," Tzvieli said.
Roughly 79 percent of the county's eligible residents are fully vaccinated but more rural areas in east county like Knightsen, Discovery Bay and Bethel Island are all at 60 percent or lower.
According to health officials, 32 of the 35 average daily cases reported over the past week were unvaccinated. The vast majority of the county's new cases stem from the delta variant.
Walnut Creek, Antioch and Richmond city employees are now required to be vaccinated or submit to weekly tests. Large metro areas like San Francisco and Berkeley have imposed vaccine mandates on bars, gyms and other businesses.
Despite the grim numbers, Tzvieli indicated that the county has been meticulous in testing as many residents as possible.
"We've actually been setting records this past week for the number of tests done per day, countywide," he said.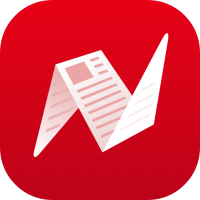 This is original content from NewsBreak's Creator Program. Join today to publish and share your own content.