(SAN QUENTIN, Calif.) A prison guard has been arrested and charged in federal court with conspiracy for allegedly smuggling contraband into the infamous penitentiary.
Keith Christopher, 37 of Pittsburg, was arrested Tuesday at San Quentin State Prison. Christopher was released Tuesday by a federal magistrate on a $50,000 unsecured bond. The magistrate also appointed a public defender to represent him.
Christopher was charged with conspiracy to commit honest services fraud. His 27-year-old co-defendant, Isaiah Wells of Tracy, was also on the docket Wednesday morning and was similarly released on a $50,000 unsecured bond.
The criminal complaint did not detail what was being smuggled into San Quentin or the timeline of the smuggling operation.
U.S. Judge Magistrate Sallie Kim allowed Christopher to return to work, if his employer allows, under the condition he does not interact with the inmates. Both the prosecution and defense said they expect Christopher to be put on administrative leave but that it has not happened yet.
The criminal complaint, which was made public around 11 a.m. Wednesday, was not immediately available for review. U.S. Attorney Frank Riebli did not specify what role Wells played in the conspiracy.
Wells was arrested at his Tracy home Tuesday, where federal authorities reportedly found multiple weapons and evidence of his "possible involvement in marijuana or cannabis delivery," according to Riebli. Wells has a previous criminal conviction that bars him from legally owning firearms, according to prosecutors.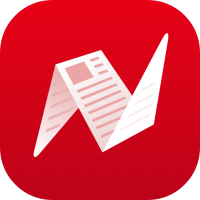 This is original content from NewsBreak's Creator Program. Join today to publish and share your own content.