(OAKLAND, Calif.) Mia Bonta declared victory Thursday night in the special election for Assembly District 18.
By 5 p.m. Thursday, Bonta had secured a roughly 7,000 vote lead ahead of progressive opponent Janani Ramachandran.
The election was seen by some as a referendum pitting the younger and more left-wing of local democratic politics against the more centrist, establishment candidate.
Ramachandran campaigned on staunch housing and economic policies that sought to shift the Overton window further left amid ongoing economic struggles stemming from the pandemic. She supported a $22 an hour minimum wage in the district, a Medicare for All program in the state and a Green New Deal policy.
Bonta, by contrast, was less concrete in her policy proposals, focusing on issues including homelessness, school reopening and education.
Comparatively, Ramachandran put forth more specific policy proposals than Bonta.
While Alameda County is still technically counting the votes, with roughly 63,000 already counted, Bonta spoke publicly Thursday night in the wake of the presumed win.
"I am honored and grateful that you have put your trust in me to represent our community in Sacramento. This is a unique pocket of the world where we celebrate our diversity, where we welcome folks of different backgrounds, where folks are free to speak their mind and stand up against injustice," Bonta said in a brief victory statement Thursday night.
Bonta and Ramachandran defeated six other candidates in June to succeed Rob Bonta, Mia's husband, who was appointed by Gov. Gavin Newsom as the state attorney general.
While Bonta was the top vote-getter in June, she did not secure the necessary 50 percent to avoid a special election.
California's 18th assembly district represents more than 500,000 people across much of Oakland and all of San Leandro and Alameda.
Ramachandran is an attorney working with tenants facing eviction in Oakland. She served on the Oakland Public Ethics Commission.
Bonta is the president of the Alameda Unified School District board and CEO of Oakland Promise, an organization focusing on increasing the number of college graduates from Oakland.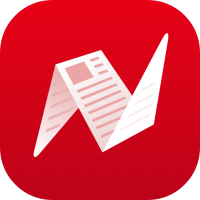 This is original content from NewsBreak's Creator Program. Join today to publish and share your own content.