(SAN LEANDRO, Calif.) A former police sergeant convicted of embezzling more than $16,000 from the city of San Leandro will not serve jail time but will be on two-year probation and required to pay restitution.
Robert Sanchez, who spent 19 years in the police department there, was sentenced Wednesday to the felony probation term, 240 hours of community service and was ordered to pay a maximum of $46,815.88 in restitution, according to a news release from the Alameda County District Attorney's Office.
According to the release, Sanchez was in an administrative role in 2019 and 2020 in which he managed the department's timekeeping and payroll systems. Sanchez reportedly used his position to approve overtime he did not work.
Additionally, Sanchez edited the payroll system to credit back vacation time, sick and compensatory time already used.
The Alameda County DA was alerted of the violation following internal concerns over Sanchez's March 2020 overtime claims. Sanchez was initially put on administrative leave while the department reviewed the case before it was referred to the DA.
The DA investigation revealed that between August of 2019 and March of 2020, Sanchez claimed overtime and compensatory time while not working and while on vacation with his family.
The total loss of $16,702.88 was repaid, according to the press release.
The defendant will also pay the cost of the ongoing, independent audit. It's unclear what, if any, administrative punishment Sanchez could receive from the department.
Sanchez was charged with embezzlement and misappropriation of funds in the fall of 2020.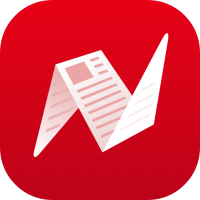 This is original content from NewsBreak's Creator Program. Join today to publish and share your own content.