(OAKLAND, Calif.) A 55-year-old man was fatally shot outside of his East Oakland home Wednesday night, marking the 87th homicide in the city this year and the fifth since last Friday.
The man's name has not been released yet and no details about the robbery or potential suspects have been released by authorities.
Around 7:20 p.m. on Wednesday, the 55-year-old was outside his residence in the 9400 block of B Street in the city's Elmhurst Park neighborhood when he was fatally shot.
At this time last year, police investigated 64 homicides. Overall, last year police investigated 109 homicides in Oakland.
This comes just days after a 23-year-old San Leandro man died from wounds sustained during a weekend shooting at a barbershop in Rockridge. A second victim, identified only as a 47-year-old Richmond man, was critically injured in that shooting.
On Sunday, Aug. 29, an 18-year-old Alameda resident, identified by police as Tyrique Watley, was fatally shot in Oakland's Uptown District. Watley was reportedly a student at Oakland's Lincoln University.
Watley was shot and two other women were injured stemming from the 2:48 a.m. shooting. Police indicated that all three had been at clubs in the area prior to the shooting.
Watley was a passenger in a car when someone on the sidewalk started shooting. Authorities did not release details about possible suspects or motives.
After Watley was hit, the driver of the vehicle took him to the hospital where he later died.
The two women, a 29-year-old Novato resident and a 33-year-old Modesto resident, were both transported to the hospital where they were treated for their wounds and released.
The women did not know Watley, according to police.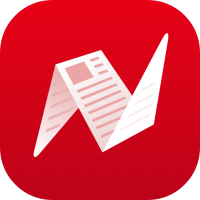 This is original content from NewsBreak's Creator Program. Join today to publish and share your own content.