(PALO ALTO, Calif.) The federal government's highway safety agency wants detailed information about how Tesla's Autopilot system detects and responds to emergency vehicles as the scope of the federal investigation grows.
The National Highway Traffic Safety Administration sent an 11-page letter, with the detailed request, to the Bay Area-based electric car maker on Tuesday.
This comes after the NHTSA formally announced an investigation into the automaker just over two weeks ago.
Additionally, the agency added a 12th crash to its probe in which a Tesla on Autopilot hit a parked Florida Highway Patrol cruiser Saturday on an interstate highway near Orlando, according to the San Francisco Chronicle.
In all the crashes under investigation, at least 17 people were injured and one was killed.
The total number of Tesla deaths as of Sept. 1 of this year, including collisions or other mechanical failures, is 205. The total number of Autopilot deaths as of the same date is nine.
Since 2017, Tesla has substantially increased the number of vehicles delivered from roughly 100,000 that year to roughly 500,000 in 2020.
The NHTSA probe covers 765,000 vehicles delivered from the 2014 to 2021 models.
Autopilot, which is ostensibly supposed to help drivers stay in the lane and stop for obstacles, has garnered bad publicity as a number of drivers have been caught sleeping, drunk driving and reckless driving.
Similarly, the agency is asking Tesla for details on how to ensure that drivers are paying attention, including instrument panels and aural warnings, according to the Chronicle. In addition, NHTSA wants all consumer complaints, lawsuits and arbitration cases involving Autopilot and wants to know where the system can operate.
NHTSA is also probing Tesla's internal procedures. Namely, the agency is asking for the company's procedures for testing the Autopilot prior to releasing the vehicles to the owners.
According to the Chronicle, the request includes, "the extent of field testing or vehicle validation miles required prior to the release of such a system or feature."
The agency has also asked Tesla for copies of marketing and instructional documents for the partially automated systems on the vehicle.
Tesla has until Oct. 22 to respond or request an extension and NHTSA can fine the company as much as $114 million if it fails to comply.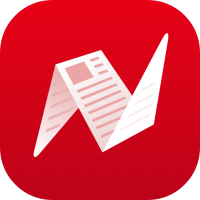 This is original content from NewsBreak's Creator Program. Join today to publish and share your own content.