By Ian Firstenberg
(SAN JOSE, Calif.) A South Bay judge indicated this week that she was receptive to a self-defense claim invoked by the defense in the murder trial stemming from a Wednesday afternoon shooting last week that killed a 13-year-old and injured a 17-year-old.
Margarita Santillan, 38, noticed two boys in her yard last Wednesday afternoon. The pair, a 13-year-old and 17-year-old appeared to be armed with a bat and a gun. Santillan said she thought about her six kids inside and armed herself.
According to neighboring security footage and eyewitnesses, the 13-year-old boy then smashed the windows of Santillan's pickup truck parked in the driveway. Santillan and her two eldest children, all armed, then went out into the yard and fired repeatedly at the two teenagers. The ensuing shootout on Little Wood Lane killed the 13-year-old and wounded the 17-year-old eventually leading to the arrest of Santillan and her 17-year-old son and 16-year-old daughter.
Within the next day, Santillan and her two children were arrested and eventually charged with the murder of 13-year-old Steve Gutierrez III and attempted murder of the three teens with him, including the 17-year-old who was armed with a 9mm handgun. Santillan reportedly cooperated with police and was stunned by the murder and attempted murder charges.
According to detectives, the shooting came after an aborted park fight between two teen boys. A reported fight between Gutierrez's female friend and Santillan's daughter never happened when the latter group didn't show up. At that point, Gutierrez, the three other teens and the 17-year-old went to Santillan's house.
Judge Sheyla Brown, in court this week, indicated that she was receptive to the self-defense argument used by Santillan's lawyers. She was reportedly persuaded in part by security footage that contradicts the existing narrative that Santillan and her children fired on a fleeing car. According to the video, Santillan and her children fired while the teens were in her yard rather than fleeing.
Judge Brown lowered Santillan's bail and granted her supervised release, both unusual moves for the arraignment of a murder trial and both indicating that the self-defense was taken seriously.
Santillan's attorney, Deputy Public Defender Miguel Rodriguez, was puzzled by the prosecution's move to file murder charges so quickly and without crucial corroborating evidence.
"Seeing the videos only made me feel even stronger that Ms. Santillan should not be jailed and charged," Rodriguez said in an interview with The East Bay Times.
As of Friday, it has not been confirmed whose gunfire fatally wounded Gutierrez.
In court hearings this week, it was revealed that the 17-year-old armed with the 9mm may have shot at Santillan in a nearby park earlier that day. That 17-year-old is being sought by authorities for questioning.
Rodriguez noted that the guns Santillan and her two children fired were legally owned and that she has no significant criminal history over the past twenty years. She works at a local hospital, has worked as an intervention specialist for at-risk youth and coaches her children's sports teams.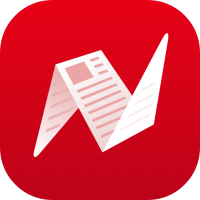 This is original content from NewsBreak's Creator Program. Join today to publish and share your own content.