By Ian Firstenberg
(CONTRA COSTA COUNTY, Calif.) A traffic stop on a suspected drunk driver late Sunday in Concord nearly turned disastrous when another driver, suspected of being impaired, slammed into a patrol car during the stop. This was just a day before a Danville driver was arrested in connection with a hit-and-run collision that injured a police officer.
In the Concord incident, officers were completing a DUI stop on a driver on Monument Boulevard near Detroit Avenue around 10:30 p.m. when a second vehicle slammed into the patrol car.
According to a statement, reported by The East Bay Times, no officer was in the patrol car at the time and no one was injured.
According to authorities, both drivers were found to be under the influence and were arrested on suspicion of DUI. Neither driver was injured.
In the Danville incident, officers reportedly tried to stop a black Ford Focus on Diablo Road and Ackerman Drive for speeding. The driver allegedly tried to flee before using the Ford to hit the officer on his motorcycle. The driver escaped briefly.
According to a spokesperson, the officer managed to escape with minor injuries.
Other officers responded to the scene to search for the Ford and eventually found it roughly three miles away within Las Trampas Wilderness Regional Preserve at Bollinger Canyon and Rocky Ridge roads in an unincorporated part of San Ramon.
The driver was taken into custody and arrested on suspicion of felony assault of a police officer, felony evading and a hit-and-run. He was booked into the Martinez Detention Facility but neither bail nor arraignment were available Monday night.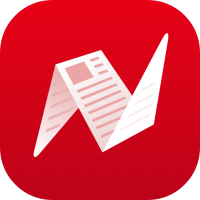 This is original content from NewsBreak's Creator Program. Join today to publish and share your own content.