By Ian Firstenberg
(WALNUT CREEK, Calif.) County prosecutors won't file charges against a 22-year-old Brentwood man arrested earlier this week in connection with an early morning fatal shooting outside of Spoontonic Lounge.
According to The East Bay Times, county prosecutors declined to file charges against Jose Guillermo Casillas-Flores citing "insufficient evidence" in an email to the Times. Deputy district attorney Derek Butts, the prosecutors who finalized the decision, could not be reached for comment Wednesday.
The early Sunday morning shooting left one 25-year-old San Pablo resident, identified as Lutfi Abbushi, dead and three additional club patrons injured. Abbushi's brother and friend were also shot as well as an additional bystander who was shot in the stomach.
According to court records, the shooting came after a number of confrontations at the lounge that evening. Investigators indicated that some witnesses reported that someone in Abbushi's group had a gun and that others who had spoken to acquaintances of Casillas-Flores said he had gang ties. Both of those reports have yet to be additionally corroborated.
Just after 1 a.m. on Sunday morning, staff at the lounge reported that a 21-year-old man, who was celebrating his birthday there with Abbushi and his group, was harassing women at the bar. He was reportedly asking them for oral sex.
The man and his group were asked to leave and after an ensuing argument asked staff to walk him to their car to "show him (the bar staff) what he was talking about," police said in court records. The staff member interpreted that as a threat and an indication that the 21-year-old had a weapon in his car.
Minutes later as Abbushi and his group were leaving, a second altercation with a different group began outside the lounge. Staff at the lounge told authorities at this point they saw the 21-year-old brandishing a firearm.
At this point, authorities claim, Casillas-Flores brandished his own handgun and started firing. According to witness statements, the 21-year-old then fired back before fleeing to a neighboring 7/11. Court records indicate officers recovered a weapon from the car and another weapon nearby.
The 21-year-old, when interviewed by authorities, denied firing the gun or even having a gun. Other members of Abbushi's group said that they were jumped just after the outside altercation started.
Abbushi was driving a car away from the bar when he was fatally shot. Both his brother and the other victim suffered non-fatal gunshot wounds.
The lounge released a statement on Instagram hours after the shooting, saying, in part, patron safety is of "utmost importance to us."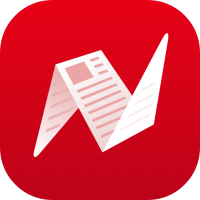 This is original content from NewsBreak's Creator Program. Join today to publish and share your own content.