By Ian Firstenberg
(ANTIOCH, Calif.) Police-worn body cameras and dashboard cameras for patrol cars are slated to hit the streets of Antioch after the City Council unanimously approved policy guidelines Tuesday.
The cameras and the coinciding five year, $1.4 million contract with industry giant Axon Enterprises were approved March 9 but were initially delayed after the council rejected use guidelines. The guidelines were sent back to the committee for revisions before being approved Tuesday.
Axon Enterprises has also been tasked with equipping Orange County Sheriff's deputies with body cameras.
According to The East Bay Times, Police Chief Tammany Brooks compiled the policy based on officer suggestions.
In early June, the council rejected a contract with Axon Enterprises for tasers. One written commenter, Cheyenne Kerry, expressed frustration that the council was considering a new contract for tasers in the wake of the fatal shooting of 20-year-old Daunte Wright in Brooklyn Center, Minnesota. Police officer Kim Potter mistook her service weapon for a taser and shot Wright.
Councilmembers Mike Barbanica and Lori Ogorchock were the only members to vote for the contract in early June.
Despite the eariler dissension, Brooks spoke excitedly about the technology going live early this week during a city council meeting.
"...if approved here this evening by council, these policies will be immediately published and disseminated to the graveyard officers, which means our body-worn camera program will go live tonight," said Brooks.
In most cases recordings will be kept for at least two years, but in criminal incidents they will be kept for a year after the matter is legally resolved, defendants are released from custody or appeals are completed.
Residents supported the institution of both body cameras and dash cameras, but expressed concern over the appropriate usage and storage.
"We call on the city of Antioch to seek public input on the APD body and dash camera policies before finalizing them," one resident said, according to the Times. "The proposed policy relies on the public trusting the judgment of the officers. But we know this will not lead to accountability or transparency."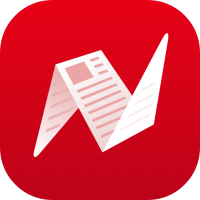 This is original content from NewsBreak's Creator Program. Join today to publish and share your own content.