(LAMORINDA, Calif.) The Delta Aquariids meteor shower, which has been going on all month, will reach its peak this week. At its height, the shower will fire an estimated 10 to 20 meteors and hour.
Delta Aquariids produces meteors for a couple of days both before and after the August 23 peak. Because of this extended production, Delta Aquariids will intersect Perseids meteor shower. Perseids has been regarded as the best meteor shower of the year.
According to Earth Sky, Delta Aquariids viewing may be difficult based on the waning gibbous moon at the time. The showers are faint to begin with because they're more prominent in the Southern Hemisphere.
Regardless, the best viewing for Delta Aquariids will be between midnight and dawn on Thursday, July 29.
Comparatively, the Perseids meteor shower, which runs from July 17- Aug. 24 will be fully underway by that point. The best viewing for that shower will be during its Aug. 11 and 12 peak.
According to Patch, some helpful tips for shower viewing include:
Get as far away from city lights as possible.
Give your eyes about 30-45 minutes to adapt to the darkness.
Take in as much of the sky as possible; take along a reclining lawn chair or a blanket and lie flat on your back.
Similarly, it can be helpful to find the radiant point, which for the Delta shower is the constellation Aquarius the Water Bearer and for Perseids it is the constellation Perseus, which is where it draws its name from. The longer streaks are visible from much farther away.
According to Forbes, Perseids will likely be the best meteor shower of the year in large part because of the moon conditions. The moon will be just 13 percent illuminated and set long before the peak of the shower.
The Perseids shower is caused by debris and dust left in Earth's orbital path from the 109P/Swift-Tuttle giant comet. It last entered the inner Solar System in 1992 and is expected back in 2025.
Follow me to see more articles like this.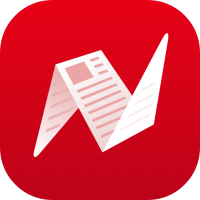 ...
This is original content from NewsBreak's Creator Program. Join today to publish and share your own content.