(BUTTE COUNTY, Calif.) The Dixie and Fly fires, burning through the remote foothills of Butte and Plumas counties, merged overnight Sunday near the town of Twain. Emergency crews warned that the increasingly dire conditions could create lightning and thunderstorms late in the weekend.
According to the National Weather Service, there is a 40 percent chance of showers in the area tonight and, similarly, a 30 percent chance of showers on Tuesday.
Dixie Fire spokesperson Mitch Matlow said the fire was 21 percent contained as of Sunday after burning through about 190,625 acres. Matlow said that the combined fire threatens more than 10,000 homes.
Matlow indicated that since the fire started two weeks ago near the mountain town of Paradise, which was scorched by the PG&E caused Camp Fire in 2018, it has destroyed 16 structures but that number could go up as fire crews work through the debris.
On Friday, Gov. Gavin Newsom declared a state of emergency in Plumas, Alpine, Butte and Lassen counties due to the Dixie and Fly fires. The combined fire has surpassed the previous largest fire, the Beckwourth Complex in the eastern portion of the state.
The fire's progression slowed noticeably since Newsom's Friday announcement. In the first two days of the fire, it burned roughly 40,000 acres but only burned 9,000 acres since the emergency declaration.
Matlow noted that the mass of ash and smoke created stable weather conditions, which aided fire crews over the weekend. But, he also explained that the monsoonal moisture that continues to roll in makes the smoke and ash plum more unstable.
"Up until today, there's been a layer of smoke trapped above the fire and it's been shading it, cooling things off and keeping the winds down. Today, that's unstable air. We're going to lose that stability and hot gases are going to rise up and create heavy winds and the potential for lightning storms," Matlow said.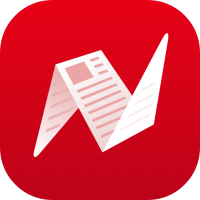 This is original content from NewsBreak's Creator Program. Join today to publish and share your own content.