By Ian Firstenberg
(WALNUT CREEK, Calif.) A 25-year-old Vallejo man was shot and killed on a Door Dash delivery in Walnut Creek, by an 18-year-old assailant who believed the victim cut him off, according to authorities.
Stacy Corley, an aspiring rapper who also worked as a Door Dash delivery driver, was shot and killed on his last delivery of the evening around 11 p.m. on June 17, near North California Boulevard and Ygnacio Valley Road in Walnut Creek.
Corley had picked up food from Mod Pizza and was reportedly going to his girlfriend's house in Concord when the assailant fired at least eight shots into his vehicle, according to investigators.
The suspect, 18-year-old Dylan Baker, of Martinez, has been charged with murder and personal use of a firearm, thus making him eligible for a 50-year prison term.
According to authorities who spoke to witnesses, the fatal shooting arose when someone in Baker's car alleged Corley cut them off. Passengers in Baker's car claim that Corley rolled down his window and raised his middle finger. Baker responded by firing a pistol into Corley's vehicle. It's unclear what may have prompted Corley to roll down his window.
Baker reportedly laughed about the shooting saying "I think I emptied my clip," and that he had fired hollow-point bullets, according to one witness who spoke to police.
According to authorities, Corley was apprehensive about going out to work that evening because of the late hour.
Baker and a group of friends were piling into an SUV in Martinez for a drive in Walnut Creek. The group stopped at the Walnut Creek BART station to pick up one of their girlfriends. One of Baker's friends reportedly saw him bringing a pistol from his vehicle into the vehicle heading to Walnut Creek.
When a friend asked why Baker responded, "You can never be too sure."
Police identified the vehicle by the Oregon license plates and eventually tracked down the car's occupants. A portion of the occupants cooperated with police but some claimed they hadn't seen anything or weren't paying attention.
Police released photos of Baker a week later and he eventually turned himself in.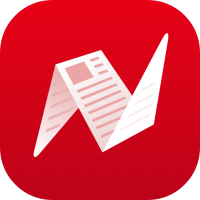 This is original content from NewsBreak's Creator Program. Join today to publish and share your own content.