By Ian Firstenberg
(LAFAYETTE, Calif.) A recently released study, conducted by the consultant company AP Triton which was hired by Contra Costa County last year, recommends that Contra Costa County Fire Protection District (Con Fire) consolidate with the East Contra Costa and Rodeo-Hercules districts to "increase effectiveness and efficiency," according to Patch.
Notably, Con Fire provides protection for Lafayette but not for Moraga and Orinda. Moraga-Orinda Fire was not included in the report.
In mid-May of this year, the Moraga Town Council opposed the consolidation of Moraga-Orinda Fire (MOFD) with Con Fire. A portion of the council's opposition to consolidation centered around emergency response time.
"We strongly oppose MOFD spending resources studying a process for consolidation with ConFire. Resources should continue to be spent on the delivery of high-quality fire protection, fire safety, and emergency response systems," Moraga Mayor Michael McCluer wrote in staff report.
The study from AP Triton also suggests that the districts align to determine a training philosophy and a more standarized action plan.
AP Triton presented its findings to the Contra Costa County Board of Supervisors, which acts as Con Fire's board of directors, Tuesday during a meeting.
This comes after similar presentations were made, it's unclear if by the same company, to East Contra Costa and the Rodeo-Hercules board. Now, each district or governing jurisdiction will survey residents to determine appropriate next steps.
"Our actions today, and the decision by the ECCFPD governing board to continue to work with Con Fire is a long-awaited opportunity to form a regional sustainable solution to providing the level of fire service that our communities need and deserve," said Contra Costa County Supervisor Diane Burgis, whose District 3 includes much of East Contra Costa.
All three chiefs from cooperating fire agencies approved the study's recommendations.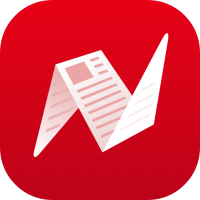 This is original content from NewsBreak's Creator Program. Join today to publish and share your own content.