By Ian Firstenberg
(SAN FRANCISCO) Over the early spring and summer, PG&E has made several safety improvements to its infrastructure throughout the Bay Area in an attempt to minimize the number of customers affected by planned power outages.
Public Safety Power Shutoffs, often called PSPS events, are used by the agency to prevent wildfires like the 2018 Camp Fire or more recently the Dixie Fire.
In the latter instance, the Los Angeles Times reports that utility equipment may have caused the Dixie Fire which burned more than 30,000 acres in Butte and Plumas counties over the past week. In mid-June of last year, PG&E pleaded guilty to 84 counts of manslaughter for the role its equipment played in starting the fatal Camp Fire that destroyed the Butte County mountain town of Paradise.
In 2021, PG&E has only reported one PSPS event: a planned outage from Jan. 19 to Jan. 21 that affected roughly 5,100 California residents throughout the central valley. In that case, high winds of more than 80 mph posed a huge wildfire hazard during the dry winter months.
According to the utility company's spokesperson Tamar Sarkissian, roughly a third of PG&E's powerlines are in areas the California Public Utilities Commission (CPUC) has designated as a high fire risk. Sarkissian said that as of April, PG&E had strengthened 180 miles of lines by installing stronger poles, covering power lines or moving them underground.
Similarly, the utility has installed 925 sectionalizing devices. Those devices allow the company to shut off power to portions of the grid without shutting down others.
"Due to these upgrades — the system hardening and the distribution microgrids — we do not expect a return to the large-scale PSPS events of 2019," Sarkissian said.
In May 2021, CPUC ordered PG&E to pay $106 million in fines and customer bill credits as part of a response to numerous violations that occurred during a series of 2019 shutoffs.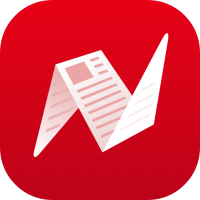 This is original content from NewsBreak's Creator Program. Join today to publish and share your own content.