(MARTINEZ, Calif.) Tuesday marks the first day of a legal case against a Contra Costa County deputy sheriff who shot and killed two people on duty over the past two years.
Contra Costa County Superior Court Judge Terri Mockler ordered Dep. Andrew Hall to stand trial for a voluntary manslaughter charge during a preliminary hearing. The charges stem from a 2018 instance in which Hall shot and killed a 33-year-old Newark man following a low-speed pursuit in the wealthy enclave of Danville.
These charges come in the wake of reported divisions in the county district attorney's office over the nature of the charges and how long it took to file them. Contra Costa County District Attorney Diana Becton saw two of her staffers, on the investigative team that works on police shootings, leave after her office filed the voluntary manslaughter charges.
Video from that killing shows Hall running around a patrol car to face Laudemer Arboleda's vehicle before firing nine rounds into the windshield of the vehicle while backing up.
After three years of debate about whether to file, this is the first felony charge stemming from an on-duty shooting in Contra Costa County history. Over those three years, an internal investigation into Hall cleared him and returned him to duty. Earlier this year, however, Hall shot and killed another man in Danville just weeks before the voluntary manslaughter charges were filed.
A key detail, initially reported by Arboleda's family, was confirmed during the review of a deputy's dashcam: deputies lacked probable cause for a stop. Deputies were reportedly trying to establish "consensual contact" to question him.
Mockler, who tacitly admitted that there was an argument to be made that Hall acted in self-defense, noted that at the "critical moment" Hall's was not at risk of serious injury or death. This comes in contrast with the statements made by Sheriff David Livingston, who claimed Hall lawfully and correctly defended himself from someone trying to murder him.
"I did not see an attempt to directly hit Deputy Hall," said Mockler during Tuesday's preliminary hearing.
Mockler dismissed a second charge against Hall, assault with a semiautomatic firearm, in large part due to an unforced prosecutorial error. Assistant district attorney Chris Walpole failed to confirm with any witnesses whether or not Hall's weapon was in fact semiautomatic. According to Mockler, she would've upheld an additional deadly weapon charge based on the evidence presented Tuesday.
While a trial date has not been set, Hall is due back in court next month.
According to The East Bay Times, the defense, led by Harry Stern, did not call any witnesses nor aggressively cross-examine the prosecution's main witness, a District Attorney's inspector. The witness confirmed the basic facts of the case and noted that Hall could have shot Sgt. Chris Martin, who had positioned his car parallel to Hall's.
The defense reportedly pushed back on the notion that Hall's life was not in danger, claiming in part that Hall's actions were "abundantly clear" as self-defense. Stern painted Arboleda as a non-compliant criminal who, as he put it, "might have run over Deputy Hall's foot."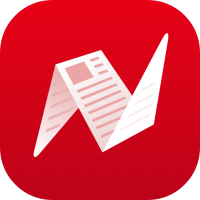 This is original content from NewsBreak's Creator Program. Join today to publish and share your own content.