By Ian Firstenberg
(EAST BAY AREA, Calif.) Dead trees throughout a number of East Bay parks will be removed following a $13.5 million allotment to the parks district from the state as a part of the budget proposal signed by Gov. Gavin Newsom last week.
The dead trees pose a greater fire hazard — especially when surrounded by dense eucalyptus groves — than trees still rooted.
A substantial portion of the $13.5 million fund, $10 million, is alloted to dead tree abatement. Dead trees often burn hotter and faster than others, leaving huge swathes of the parks at risk for rapidly spreading wildfire.
"EBRPD has more than 1,500 acres of dead or dying trees affected by drought and climate change conditions that need immediate attention, these state funds couldn't come at a better time as we are shovel ready," EBRPD Fire Chief Aileen Theile said in a statement.
Lamorinda Assemblymember Rebecca Bauer-Kahan proposed using the additional $3.5 million to purchase fire equipment for the park district. A portion of that allotment would go to purchasing a new helicopter, which is the district's primary tool for putting out fires in remote areas of the parks.
Senators Nancy Skinner of Berkeley and Bob Wieckowski of Fremont initially proposed the money to clear out the dead trees throughout the heavily wooded parks.
"The East Bay Regional Park District is a wonderful local resource for all of us who love the outdoors. But it is not immune from these dangerous conditions," Sen. Wieckowski said.
The mass of sudden tree die-off, that was first noticed in October of 2020, has affected a number of different species including eucalyptus, acacia, bay, and pine. The estimated cost of removing all the dead trees throughout the roughly 1,500 acre hot spot would cost roughly $30 million based on current tree removal contracts.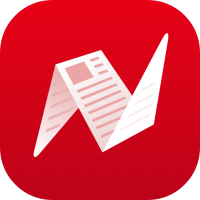 This is original content from NewsBreak's Creator Program. Join today to publish and share your own content.