By Ian Firstenberg
(WALNUT CREEK, Calif.) Save Mount Diablo's saw its most successful fundraiser in its 50-year history, reaching the $15 million goal to preserve more than two square miles of land on the East Bay's most prominent mountain.
With the successful fundraiser the group will protect 1,681 acres across nine properties surrounding the mountain's North Peak, which has an elevation of roughly 3,500 feet.
Although visitors will be allowed on some of the acquired lands through the initiative Discover Diablo, the successful campaign will ensure that the land remains undeveloped.
Discover Diablo is a community hiking program run and operated by Save Mount Diablo.
The campaign, called "Forever Wild," started in 2013 on top of the organization's existing fundraising efforts.
The revenue will be split with one-third going to potential legal fees that Save Mount Diablo may need in the future and two-thirds going to land purchases and additional confirmation efforts.
The group's executive director told The East Bay Times that the campaign follows the original mission of the nonprofit.
"Our founders understood that the Bay Area would only continue to grow more and more, that there would be pressures for development on our critical open-space lands. The Forever Wild campaign we just completed was thankfully our greatest success," Ted Clement said.
Clement explained that the nonprofit has not yet tapped the fund as it is waiting for "meaningful interest to accrue." When the fund reaches $3 million, the group will begin using it for restorative projects.
While Save Mount Diablo acquired most of the land as a part of the campaign, a portion of it will remain under the ownership of the Concord Mount Diablo Trail Ride Association, an equestrian group based in Clayton.
The 154-acres that the nonprofit controls is rough, rocky terrain in the high-country of the mountain. Officials estimated it costs Save Mount Diablo roughly $1 million to preserve.
In 2019, the Clayton-based riding group and the nonprofit signed on to a conservation easement, a state-protected legal agreement, to ensure that no industrial or residential develop could occur on the site.
"It takes two to tango," Clement said of the easement, which came about after the riding group added 15 houses to the remote land. "You need a willing landowner to do a land acquisition with."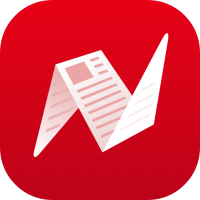 This is original content from NewsBreak's Creator Program. Join today to publish and share your own content.