By Ian Firstenberg
UPDATED:
(WALNUT CREEK, Calif.) Police in Walnut Creek are investigating an early Sunday morning shooting that left one dead and three injured.
Officers responded to reports of shots fired around 1:40 a.m. on S O S Drive, a small street lined with industrial shops in between N. Main Street and Interstate 680.
Upon arrival, officers found four gunshot victims, one who died at the scene and three others who were wounded. The three other victims were hospitalized.
Police have not yet released additional details about possible suspects, motive or the names of the victims.
Additional reporting by KPIX indicates that the shooting took place outside of a small popular nightclub called Spoontonic Lounge.
According to witnesses, a gunman fired multiple rounds at a vehicle leaving the parking lot. The car reportedly reversed into a light pole as shots were fired into the vehicle.
The lounge was reportedly very crowded as it often is late at night on weekends.
"Everybody was having a great time. The drinks were flowing, the girls were coming, it was great," customer Rob Aryen told KPIX.
Joel Tajada was among of group of patrons leaving as the shots fired.
"It was just a regular night," Tajada said. "When we were ready to leave, last call, everyone started to leave but they won't let us leave because there was a shooting."
Patrons also reported seeing multiple fights out front of the venue throughout the evening. It's unclear if the fights have any relationship to the shooting.
SOS Drive and N. Main Street were shut down for much of Sunday as part of the investigation.
"I saw (a victim's) lower abdomen and I saw a couple of bullet wounds and I was like 'yeah, dude, I can't look at that,'" customer Nader Noory told KPIX, describing a man he saw lying on the ground.
Authorities confirmed that both the suspects and the victims were patrons of Spoontonic that evening.
The lounge's owner, Ajit Ahluwalia, released a statement condemning the violence.
"We are deeply shocked and saddened by this — we hate any kind of violence, especially one that's in our community. Our prayers are with the family of the victim and we will fully cooperate with law enforcement on anything they need," he said.
This is the third homicide in Walnut Creek this year.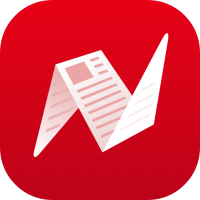 This is original content from NewsBreak's Creator Program. Join today to publish and share your own content.