By Ian Firstenberg
(HAYWARD, Calif.) After three years, Hayward police finally received the green light from City Council to purchase a drone.
Before the purchase, however, the council must draft an appropriate policy on how and when the drone will be used.
Police Chief Toney Chaplin, former acting chief of San Francisco after Greg Suhr was ousted in May 2016, told the council Tuesday that it will take months to properly train officers on drone use.
"It's an incredibly useful tool that's a great force multiplier," Chaplin said.
In mid-May of this year, Concord police were met with skepticism from city officials, according to The Mercury News, when they pushed to purchase a drone "mapping out crime scenes, locate missing people and discourage criminals from fleeing arrest."
Authorities there were met with strong resistance from city officials who worried that the drones could be used for surveillance of civilians.
This comes after the Oakland Police Department pushed to purchase several drones in 2020, according to The Oaklandside, to "track down fleeing suspects, conduct surveillance of reckless drivers at sideshows, and gain a bird's-eye view of disasters like earthquakes and fires, among other potential uses."
Oakland's City Council approved the use policies, giving police the green light, in December of 2020. In early March of this year, Oakland police used a drone to arrest seven people in an East Oakland home following a weekend shooting.
In that instance, Oakland Police reached out to the Alameda County Sheriff's to use their drone and helicopter to locate the suspects.
Similarly, Hayward Police have periodically reached out to other agencies to borrow their drone teams for help on several investigations like when a suspect flees through multiple backyards or to document fatal traffic accidents.
The Alameda County Sheriff's Office has been operating an "unmanned aerial system," essentially a drone, since 2015. Fremont police started their drone program in 2018. Newark and Union City began using drones that same year as well.
Hayward police have been met by strong opposition to a potential drone program in the past. Residents have expressed concern, similar to residents in Concord, that a potential drone program would encroach on citizen's privacy.
Hayward resident Omar Arsala told The East Bay Times he believes drones make people less safe.
"The problem we have today with cops and the community is mistrust," Arsala said. "By having a tool like this, especially when there is not a clear policy, it actually creates additional mistrust. That's what you don't want to have right?"
Some residents and faith leaders supported the purchase as a way to properly equip police departments.
Council members Angela Andrews and Aisha Wahab cast the only no votes.
"There is no framework for establishing clarity on privacy or protecting every single resident's right to privacy," she said.
Follow me to see more articles like this.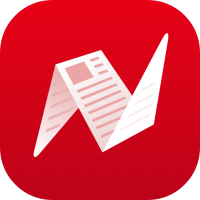 ...
This is original content from NewsBreak's Creator Program. Join today to publish and share your own content.