By Ian Firstenberg
(OAKLAND, Calif.) A 52-year-old man was pistol-whipped, knocked to the ground and beaten before being robbed of his watch by two unidentified men in Oakland's Chinatown Thursday afternoon.
According to The East Bay Times, a 22-year-old who tried to intervene was also pistol-whipped. The attack on the older Asian man happened around 3:15 p.m. Thursday in the 200 block of Ninth Street.
A neighbor who witnessed the attack from an upstairs window spoke to KTVU.
"I heard screaming so I ran down out of my office and I looked out the window and saw a gentleman getting mugged, getting beaten pretty badly, we immediately called 9-1-1," the man said.
In the video, the man was walking with a cane on the sidewalk when a car pulled up and two men, both carrying handguns, got out and confronted him. The man was knocked to the pavement before being punched and pistol-whipped. One of the suspects removed the man's watch in the process.
When a 22-year-old man tried to intervene, one of the robbers pistol-whipped him, causing him to fall to the pavement.
The suspects fled in a dark colored Infinity which was driven by a third person.
The younger man did not require any medical attention and the elder man was taken to the hospital and treated before being released.
In March of this year, the Alameda County District Attorney's Office announced that no charges would be filed against the man who fired multiple shots at suspects trying to rob a woman across the street from his store in Chinatown.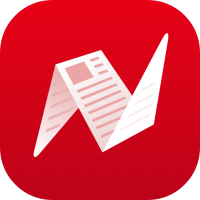 This is original content from NewsBreak's Creator Program. Join today to publish and share your own content.