By Ian Firstenberg
(CONTRA COSTA COUNTY, Calif.) Seven Bay Area counties, including Alameda and Contra Costa, are recommending that everyone regardless of vaccination status, wear masks when indoors in public places, according to a statement released Friday on the county's website.
In the statement, the move was described as "an extra precautionary measure for those who are fully vaccinated, and to ensure easy verification that all unvaccinated people are masked in those settings." Additional counties and municipalities recommending wearing masks indoors are San Francisco, San Mateo, Santa Clara, Sonoma and the city of Berkeley.
This comes as the Delta Variant continues to make up a majority of new cases in Los Angeles and now throughout California. For the first time since January, both COVID-19 cases and hospitalizations are increasing.
Contra Costa County Health Services' statement noted that fully vaccinated people are "well-protected from infections and serious illness due to known COVID-19 variants including Delta variants." The statement noted that widespread vaccinations are the "best defense against severe COVID-19 infection."
"Out of an abundance of caution, people are recommended to wear masks indoors in settings like grocery or retail stores, theaters, and family entertainment centers, even if they are fully vaccinated as an added layer of protection for unvaccinated residents," the statement reads.
The statement urged local business leaders to adopt mask mandates for customers entering indoor areas of their business.
"The Delta variant is spreading quickly, and everyone should take action to protect themselves and others against this potentially deadly virus," said Alameda County Health Officer Dr. Nicholas Moss in the statement.
A similar mask mandate has been instituted in Los Angeles as case rates and hospitalizations are on the rise there as well.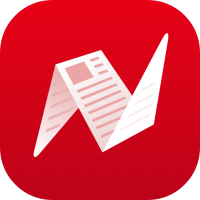 This is original content from NewsBreak's Creator Program. Join today to publish and share your own content.