By Ian Firstenberg
(SAN FRANCISCO) Two Bay Area men were charged with conspiring to blow up the John L. Burton Democratic Headquarters in Sacramento following the outcome of the 2020 presidential election, according to a recently unsealed federal indictment.
Ian Benjamin Rogers, 45, of Napa and Jarrod Copeland, 37, of Vallejo were charged with criminal conspiracy to destroy by fire or explosive a building used in interstate commerce. Rogers was charged with additional weapons violations including three counts of possession of machine guns and one count of possession of unregistered destructive devices. Copeland is also charged with one count of destruction of records.
According to the indictment, reported by The East Bay Times, Joe Biden's win over Donlad Trump pushed Rogers and Copeland to start planning an attack against a target or targets associated with Democrats. By late November of last year, the pair had already identified the headquarters within the state capitol as their first target.
The pair's initial planning came in the months following an attempted kidnapping of Democratic Michigan Governor Gretchen Witmer.
Crucially, the two believed that their attack would spur a "movement."
The men reportedly used a number of messaging apps to plan the attack. In late December 2020 Copeland told Rogers he had been in contact with anti-government militia groups and retained materials to help with the plan, according to the indictment.
"I want to blow up a democrat building bad," Rogers reportedly told Copeland on Jan. 11. According to the indictment, Rogers allegedly said, "I'm thinking sac office first target," referring to the John L. Burton Democratic Headquarters.
According to a press release from the U.S. District Attorney's Office, additional documents indicate that Copeland and Rogers understood they would be viewed as domestic terrorists and hoped the violence might start a movement that would eventually lead to an overthrow of the government. As part of the planning, the two discussed using Molotov cocktails and gasoline to attack targets that included the governor's mansion.
A Jan. 15 search of Rogers' home and business eventually lead to the seizure of 45 to 50 firearms, including at least three automatic weapons, thousands of rounds of ammunition and five pipe bombs, according to the indictment.
A subsequent Jan. 17 search of Copeland's home revealed a number of electronic devices likely used for the communications between the two but authorities were unable two recover the specific communications between Rogers and Copeland.
Copeland was arrested Wednesday morning and will appear in court on July 20 for a detention hearing. Rogers has been in state custody since his January arrest and will appear in court July 30 for a status conference.
If convicted, the men face a maximum statutory sentence of 20 years imprisonment, a three-year supervised release and a $250,000 fine for conspiracy charges.
"Firebombing your perceived political opponents is illegal and does not nurture the sort of open and vigorous debate that created and supports our constitutional democracy," said U.S. Attorney Stephanie Hinds in a statement.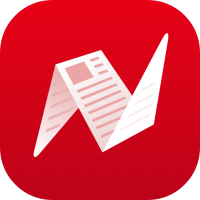 This is original content from NewsBreak's Creator Program. Join today to publish and share your own content.