By Ian Firstenberg
(SAN MATEO, Calif.) The director of education at a San Mateo children's museum has been fired after a video posted on YouTube July 8 showed him attempting to meet up with a 14-year-old in a store.
According to The East Bay Times, CuriOddysey in San Mateo confirmed that former Director of Education, Carl Oosterman, 53, was fired after video surfaced last week in which Oosterman was confronted about attempting to meet up with a 14-year-old in a store.
The ten minute and twenty-three second video begins with the cameraperson, part of a "movement out of California" called CC Unit "that strives to help protect children from online criminals both by catching these criminals," questioning Oosterman.
Shortly after that, the video cuts to CC Unit confronting Oosterman inside a San Jose Target. The person behind the camera, identified by The Times as Ghost, tells Oosterman that he knows what he is doing here and who he has been talking to. Ghost reveals that the teenager Oosterman thinks he has been talking to online was actually a decoy and he has kept a record of all the conversations.
Oosterman eventually agrees to talk outside after Ghost threatens to call the police if he refuses.
Ghost and Oosterman, with the camera still rolling and Ghost asking Oosterman questions, walk outside. Oosterman sits down on the curb and, in a series of answers to Ghost's questions, admits that he came to that Target to meet a 14-year-old named Josh who told him he was traveling from LA to the Bay Area and wanted to meet up with someone.
Ghost, who spoke with The Times, said he reported the incident and turned over the text records to the San Jose and San Mateo police on July 8 and July 12.
According to The Times, San Jose police's Internet Crimes against Children Unit "has received the preliminary information regarding Mr. Oosterman's activity."
In a letter to CuriOdyssey families, Executive Director Aragon Burlingham said that while Oosterman had contact with some of the campers, "we are not presently aware of any reports of misconduct or child safety concerns raised about Mr. Oosterman during his 17-year tenure at CuriOdyssey..."
Media requests for further comment have been referred to a statement posted to the museum's Facebook page.
According to the post, Oosterman had contact with the campers, leading an educational camping trip promoted by area schools and during the camp leadership training program, but both ended in 2019 due to transportation challenges.
Ghost said Oosterman reached out to a decoy at 7:03 p.m. on July 6 and planned to meet the fictitious Josh there in the video aisle at the San Jose Target at 10 p.m.
CC Unit also has a YouTube channel called Ghost Change with significantly less subscribers and videos, focusing mainly on the paranormal or urban exploring.
In late June CC Unit posted a video showing a former substitute teacher in the Escondido area allegedly soliciting sex from a minor.
During an interview with The Times, Ghost noted that he only hopes Oosterman does not work with children again.
"I just want him to never work with kids again. He doesn't belong anywhere near kids at all," he said.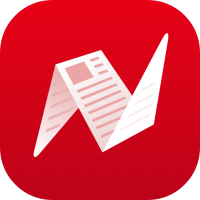 This is original content from NewsBreak's Creator Program. Join today to publish and share your own content.