By Ian Firstenberg
(CONTRA COSTA COUNTY, Calif.) The Contra Costa County Board of Supervisors voted 4-1 Tuesday night to approve the 125 home Tassajara Parks development east of Blackhawk, the wealthy gated community outside Danville.
Supervisor Candace Andersen, whose District 2 includes Danville – a township that opposed the plan – was the only dissenting vote.
Tuesday night's meeting featured two hours of public comments, with representatives from the city of San Ramon, East Bay Regional Park District, Save Mount Diablo and others, supported the 727 acre project.
The San Ramon Valley Protection Fire District, which will receive seven acres for a training facility as part of the development plan, also supported the project.
Those against the project, which includes East Bay Municipal Utility District (EBMUD)– whose board noted on June 8 that the agency does not have enough water for the project – the Sierra Club, former county Supervisor Donna Gerber, the aforementioned town of Danville and a number others, noted that the ecological impacts of the development may be too much for the already drought-stricken area.
Former EBMUD board member and current Supervisor John Gioia was receptive to the water issues but noted that the current development plan allows for over 90 percent of the land to be used by the East Bay Regional Parks. Gioia categorized the development project as the best possible concessions between real estate developers and conservasionists.
He noted that approval of the project would be the largest land donation, in terms of ratio between development acreage and preserved acreage.
"To me, what this really comes down to is can we put a stop to the decades-long battle to develop the Tassajara Valley in a significant way," Gioia said.
Development of the site has been in discussion for more than a decade.
"It seems like it is in the public's interest to approve development on five percent of the property, with nearly 95 percent dedicated to the park district," said Gioia. "If we did not approve this, there would be continued development pressures in the valley."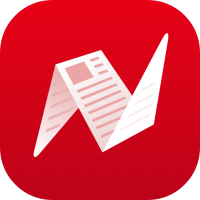 This is original content from NewsBreak's Creator Program. Join today to publish and share your own content.