By Ian Firstenberg
(BERKELEY, Calif.) A former student of Berkeley High filed a lawsuit against her former teacher and the Berkeley Unified School District alleging that the teacher repeatedly sexually assaulted her and the district failed to adequately protect her, despite repeated complaints.
According to Ally Markovich of The Berkeleyside, a district Title IX investigation found that former chemistry teacher and football coach Matthew Bissell engaged in a years-long pattern of inapropriate behavior.
The lawsuit, filed in Alameda County Superior Court last week by a former student who attended the school from 1999 to 2003, comes on the heels of the Title IX investigation complaint filed by the same former student. According to the district's investigation, Matthew Bissell's conduct on comments were "both severe and pervasive." 
"Both former and current BHS students have corroborated one another in sharing multiple instances of inappropriate conduct committed by Mr. Bissell," Samantha Tobias-Espinosa, the head of the district's human resources department, wrote in a letter to the former student on April 9.
As of Tuesday, Bissell's name was still listed on the school district's staff directory but Superintendent Brent Stephens told Berkeleyside that he is no longer employed by the district. A Berkeley Unified School District Board of Education meeting agenda, dated 2011, lists a Matthew Bissell of Berkeley High among three permanent teachers who are leaving the district.
According to the lawsuit brought by the former student, district employees "knew or should have known" about the repeated inapropriate acts and comments and that they "engaged in a concerted effort to hide evidence" of Bissell's assaults on underage students.
According to John Winer – a senior partner at Winer, Burritt, & Scott, the Oakland lawfirm representing the former student – seven other students have made similar allegations and the firm reportedly plans to file another lawsuit with these other former students.
The former student, who spoke with Berkeleyside, said that Bissell's behavior began the summer before her freshman year, when she was 14, as she was conditioning for Berkeley High's volleyball team and Bissell was the junior varsity coach.
The lawsuit alleges that Bissell grabbed her crotch and buttocks, cornered her to get her alone and groped her. He then licked and kissed her ear and neck, reached into her pants and pulled her thong underwear up. He also reportedly showed her topless images of his girlfriend.
The former student said Bissell's heinous actions left her with a "deep distrust" of people outside of a close circle of friends. She notes that she still has anxiety about being in a classroom from the experience.
She notes that throughout her time at Berkeley High, she told the athletic director, her volleyball coaches and an English teacher but Bissell's behavior continued.
"At a certain point, you stop reporting," she said.
The Berkeley High 2003 yearbook lists the female plaintiff, who is named in Berkeleyside's reporting but will not be here, as "most likely to date a teacher" as evidence by a photo of Bissell hugging her tightly from behind.
"When I found out that he was still teaching, still harassing girls, and there was something I could do about it, I felt like that was something I needed to do to make this place safer and to make other schools safer," the plaintiff said.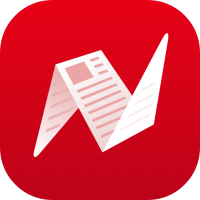 This is original content from NewsBreak's Creator Program. Join today to publish and share your own content.