By Ian Firstenberg
(CONTRA COSTA COUNTY, Calif.) Former Contra Costa County Clerk-Recorder Joe Canciamilla has pleaded guilty to nine counts of grand theft and perjury for using electronic campaign accounts for personal reasons like paying off a loan and going on an overseas trip, according to county prosecutors.
According to the Contra Costa County District Attorney's Office, Canciamilla entered the plea Monday. He will serve 365 days in county jail on top of two years probation. His first court appearance will be on July 27 at 8:30 a.m. in Department 31.
In 2019, Canciamilla was fined $150,000 by the California Fair Political Practices Commission (FPPC) for inaccurate campaign finance statements, which he used to conceal the extent of his grand theft. In a statement announcing the fine, the commission noted that Canciamilla used campaign money to remodel a vacation home in Hawaii.
"Not only is this egregious in and of itself but even more troubling is the damage to the public trust. That's why this required a strong penalty, and the public deserves strong actions to restore and maintain integrity in the system," said FPPC Chair Richard C. Miadich.
An audit by the state's Franchise Tax Board revealed a number of glaring errors in Canciamilla's filings including personal use and reporting errors. According to the complaint, prior to March 2017, Canciamilla was the treasurer of the Joe Canciamilla for Contra Costa County Clerk/Recorder 2014 committee.
Canciamilla was a longtime Contra Costa political figure, spending years on the Pittsburg City Council, eventually becoming a county supervisor and state Assemblymember before being appointed as county clerk in 2013. Canciamilla eventually resigned from the county clerk in 2019. He first won his seat on the Pittsburg Board of Education at 17, before being elected to the city council.
The additional four felonies are related to the personal grand theft, totaling $261,800.68, that occurred between 2010 and 2016.
As part of the agreement, Canciamilla admitted to using the campaign accounts for personal reasons – including a trip to Asia, airfare on Southwest and American airlines, dinners at restaurants and repayment of personal loans – from 2011 to 2019. Over those years Canciamilla repeatedly concealed the violations on campaign finance forms by overstating his campaign's available cash and by not reporting campaign committee activities.
According to the agreement, Canciamilla cannot hold public office or act as an attorney.
In June 2020, Canciamilla was charged with 30 counts of perjury involving campaign disclosure statements and four counts of grand theft relating to personal use of campaign funds.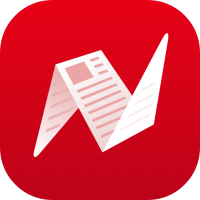 This is original content from NewsBreak's Creator Program. Join today to publish and share your own content.