By Ian Firstenberg
(SAN LEANDRO, Calif.) San Leandro Police are looking for victims throughout the Bay Area following an early Sunday morning traffic stop in which officers found 16 cut catalytic converters, along with cutting tools.
According to authorities, shortly after midnight on Sunday, "an officer stopped a vehicle near Washington Avenue and the 880 freeway. Officers ultimately located 16 cut catalytic converters, along with tools to cut those items."
This follows a rising trend throughout the East Bay of catalytic converter thefts. During the first six months of 2021 there was a 65-percent increase in catalytic converter thefts in San Leandro. Thieves strip the converters of the precious metals and resell them for profit.
San Leandro Police warned that hybrids, SUVs and trucks are often targeted because the converters are easily accesible.
"If you own a similar vehicle," police advise, "please consider installing an after-market catalytic converter shield or etching your vehicle's VIN to the vehicle part."
Early Thursday morning last week, an officer was hit with a vehicle as a catalytic converter theft suspect was fleeing a crime scene. San Leandro officers pursued the vehicle into Oakland before stopping the vehicle.
Two hours after that incident, a second catalytic converter theft was reported in the 300 block of Pershing Drive. In that incident, officers found the vehicle upon arrival but did not pursue due to a public safety concern. It was not specified what type of public safety concern officers had.
Converter theft is profitable and often difficult to trace because the cut converters rarely have any identifying information. Thus, officers are left to sort through the seized evidence or wait to be contacted by victims.
San Leandro authorities noted that if drivers have any of the aforementioned easily accesible vehicles, to etch their vin number into the converter in case it gets stolen.
Thieves can often move quickly as was the case for one man in Oakland whose 12-year-old son was shot and wounded when he attempted to scare off converter thieves in front of his home in Maxwell Park.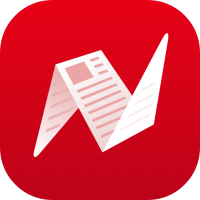 This is original content from NewsBreak's Creator Program. Join today to publish and share your own content.